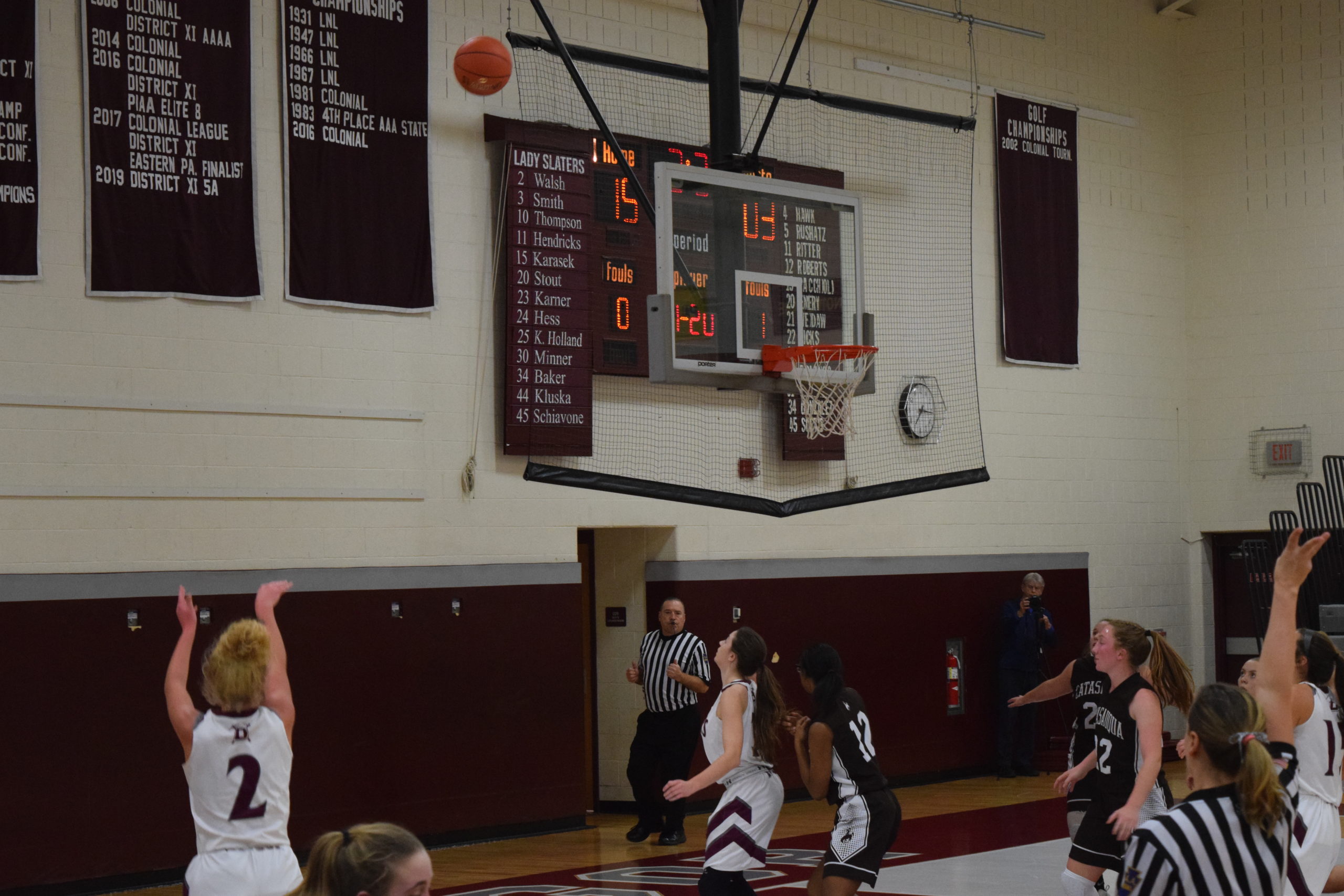 The lady Slaters basketball team held their season opener on Monday December 9, against the Catasauqua Rough Riders. The girls took to the court with determination, pride, and readiness to play!
In the first half, the Slaters put 38 points on the board without hesitation. They had amazing communication, great focus, and played with their hearts. After halftime, the team scored another 15 points, which led them to the final score of 53-10.
The JV also won their game against Catty making this a double victory for the lady Slaters! Their next game is on Wednesday night!