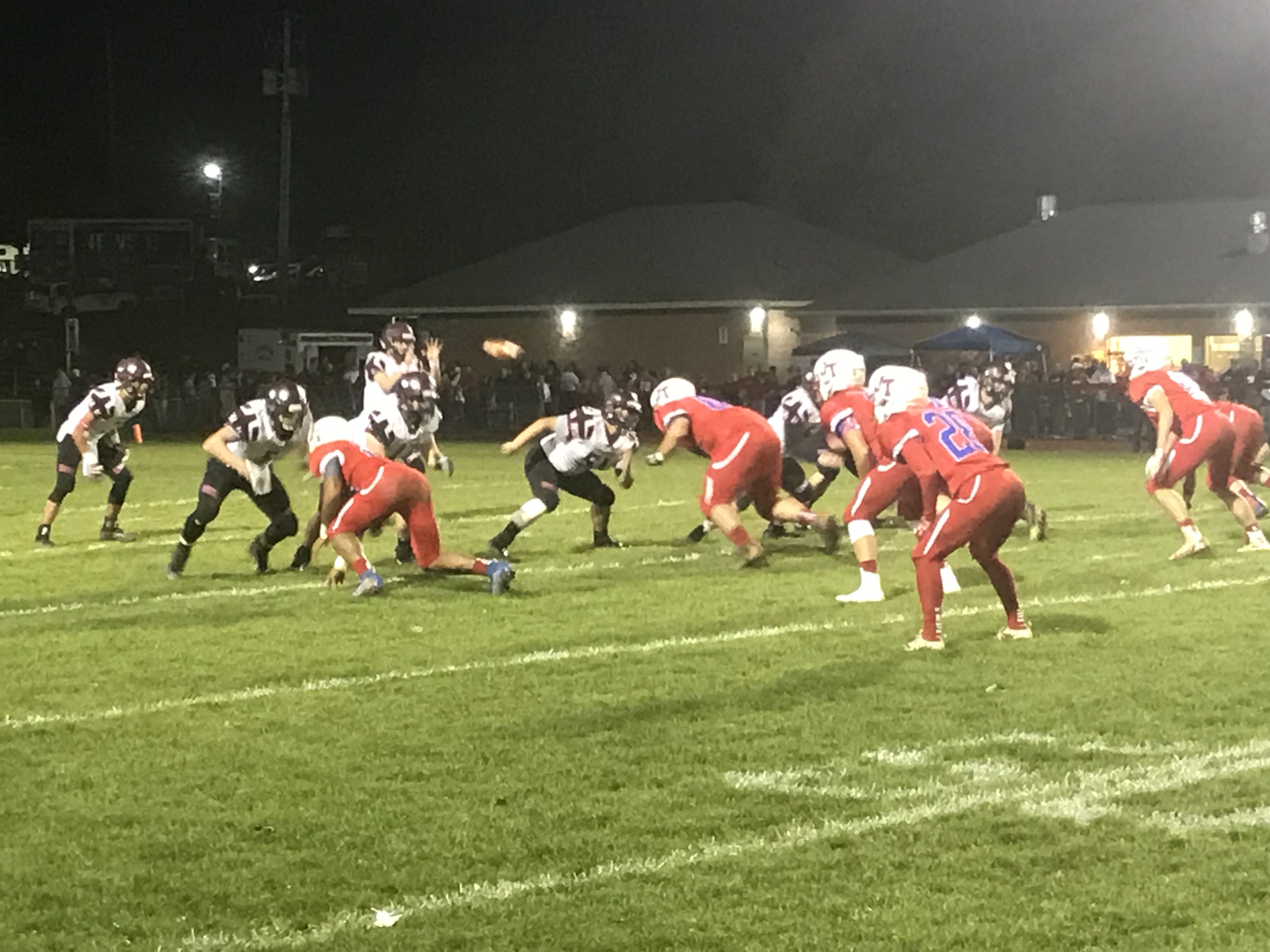 The Jim Thorpe Olympians hosted the 209 game this year welcoming their rival, the Lehighton Indians for the final game of the regular season.
The Indians opening drive stalled as the Olympians stopped them on fourth down. On the very next play, Indians Zach Hunsicker picked off Olympians junior quarterback Davier Calcano. The Indians would end up facing a turnover on downs. On Lehighton's next possession, senior running back Kyle Mayernik scored a one-yard touchdown run giving Lehighton a 7-0 with 1:19 left in the first quarter.
Jim Thorpe scored their first touchdown on a 15-yard screen from Calcano to senior running back CJ Selby. The Olympians came firing right back as Calcano hit senior wide receiver Collin Binder with 1:15 left in the first half. The Olympians went into halftime with a lead of 14-7 over the Indians.
The Olympians started the second half with a drive down the field but ultimately were unable to convert with a missed field goal attempt at the start of the third quarter. The Indians then looked to have a promising drive, but a bad snap halted their push with 2:22 left in the third.
In the fourth, Jim Thorpe increased their lead to 21-7 with CJ Selby's second touchdown of the night with only 1:30 left to play.
Lehighton still had a lot of fight left in the final minutes as two passing plays had them at Jim Thorpe's 8-yard line with 1:05 left. Despite the late drive, Jim Thorpe was able to recover a fumbled Indian ball and hang on to win the rivalry game 21-7.
The Indians fell to 3-7 on the season while the Olympians improved to 7-3 on the season and claimed possession of the 209 Trophy.