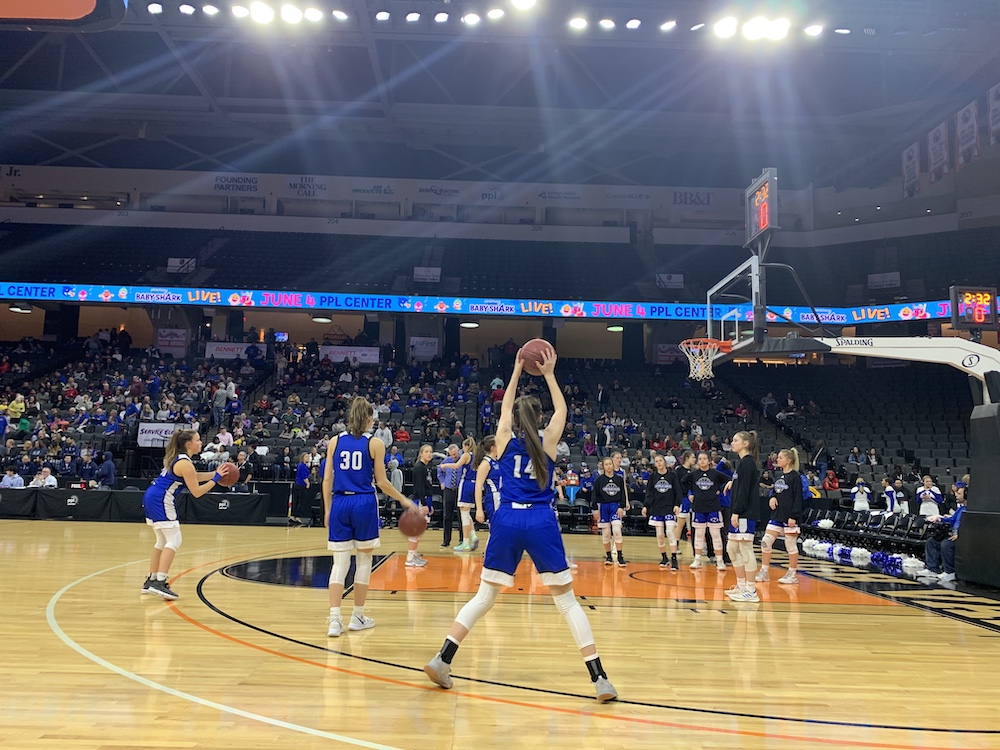 The second seed Nazareth Blue Eagles fell short to the first seeded Bethlehem Catholic Golden Hawks, 34-28.
The Nazareth girls came out strong, playing with a lot of intensity and passion to build a 19-11 lead at the half. Unfortunately for the Nazareth girls, Bethlehem Catholic came back stronger in the third quarter going on a 15-2 run to head into the fourth quarter with a five-point lead.
Nazareth did answer by tying the game at 26, from a Kelly Leszcynski three pointer, mid way through the fourth quarter. Bethlehem Catholic would hold off Nazareth down the stretch to become the East Penn Conference Champions with great play by Taliyah Medina and Kourtney Wilson. They both led their team to the victory by each scoring ten points each.
Although Nazareth didn't win, there were some proud moments. Kelly Leszcynski led all scoring with 15 points and won the Stacy Perryman Championship Game Most Outstanding Player Award. Also, Tayla Brugler was named All Conference MVP. The season is not over for the girls yet. They will play for a district title starting next week.