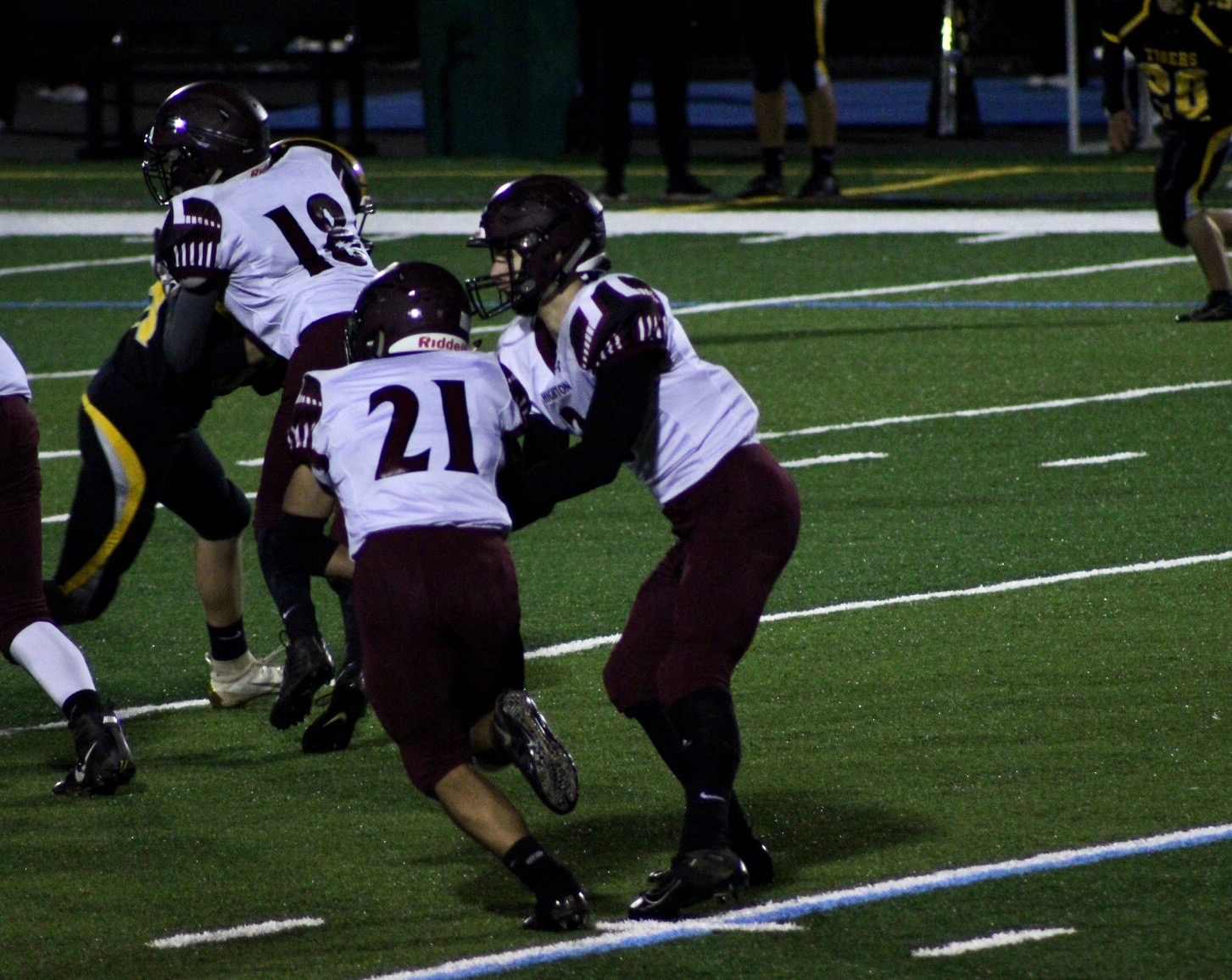 The Lehighton Indians football team traveled to the Northwestern Lehigh Tigers' new stadium to take on their top seeded team in District XI AAAA quarterfinal action.
The Indians offense looked promising at the very start of the game. Lehighton topped off a huge opening drive with a one-yard touchdown run from senior Ben Schatz. They went up 7-0 over the Tigers with 3:40 left in the first quarter.
The top seeded Tigers wasted no time getting down to business and putting points on the board. Nick Henry put the Tigers on the board late in the first to even the score at seven. Jayden Allen added a score for Northwestern. Deven Bollinger completed a touchdown run, and Justin Holmes caught a touchdown pass to give the Tigers a 26-7 lead going into halftime.
The Tigers' offense kept rolling with the start of the second half. Devon Bollinger connected with Justin Holmes for their second of the night. Conner Snyder completed a 41-yard interception return to put Northwestern up 47-7 and put the mercy rule into effect.
Lehighton was able to add another touchdown and extra point to the scoreboard, but Northwestern was still rolling. They defeated the Indians by a final score of 54-14 in district quarterfinal action. While the Indians' season ends here, the Tigers will face Allentown Central Catholic in a Saturday night semifinal game.