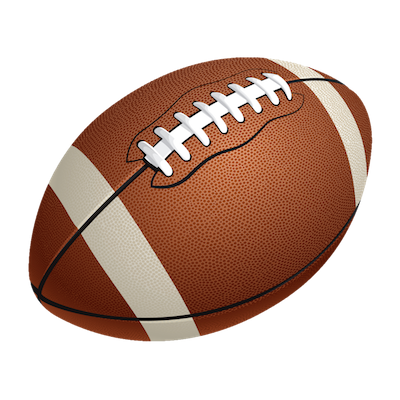 SHAMOKIN – Some football teams will run the same type of offense year after year, no matter what skills each new group of players brings, while others will change their scheme each year or even more often, depending on the strengths and weaknesses of key personnel and/or their opponent each week. Either approach can have successes or failures.
North Schuylkill has opted for the latter this year with a new more mobile starting quarterback and based on the results of the first two weeks, it appears to be working with great success thus far. Quarterback Jaden Leiby ran for 176 yards on 22 carries and a touchdown and Shamokin was unable to slow down the Spartan running game as North Schuylkill topped Shamokin 36-15 in the teams' first meeting since 2004 to move to 2-0 on the season.
"We run an option-based offense now so some of our inside plays are read plays and he made the right reads tonight and that's what's going to happen when we read the defense effectively," said North Schuylkill coach Wally Hall. "He's a completely different type of quarterback (than Doug Weist, last year's QB) and we have a completely different scheme now."
North Schuylkill had 29 first downs in the game to just seven for Shamokin and amassed a whopping 443 yards on the ground on an equally whopping 74 carries, while holding the Indians to just 36 yards on 26 carries on defense and stopped the Indians for negative plays nine times as the Spartans dominated the line on both sides of the ball.
For Shamokin, which was coming off a thrilling season-opening comeback win over Milton last week in head coach Henry Hynoski's debut, there was a sense of optimism and excitement around the program, the level of which hasn't always been seen recently, as the program hasn't had a winning season since 2004 and is without a district title since 2011. Despite the loss Friday, there still seems to be that optimism with the former Southern Columbia, Pitt and NFL star leading the way, even if Shamokin knows it has some things to work on, chief among them its play on the line of scrimmage.
"Hats off to North Schuylkill. They are as advertised," said Shamokin coach Henry Hynoski. "They were more physical up front than us and more attacking than us in some instances. We need to look at the tape and clean up our mistakes. We had a few mental errors in some areas so we just need to do a better job next week – plain and simple. We certainly didn't have a lack of effort. The guys wanted to win and that's the bottom line," said Hynoski.
The Spartans put together a long 13-play, 62-yard drive that took just under five minutes on their first possession of the game to take a 7-0 lead on Tyler Elsdon's first of two scores on the night. The Spartans then recovered a Shamokin fumble deep in Indian territory on the ensuing drive, only to fumble it right back to the Indians three plays later. Shamokin's fumble recovery came at their own 1-yard line, however, and that set up a safety on Shamokin's first play from scrimmage with 3:36 left in the opening quarter.
North Schuylkill took the ensuing punt at their own 41 and after a 19-yard run by Leiby and a personal foul on Shamokin, which was one of only two penalties by the Indians, Zack Chowansky got free for a 28-yard scamper to put the Spartans up 16-0. Chowansky was also a workhorse for the Spartans as he ran for 125 yards on 25 carries.
"That's where we're at as a football team, we're definitely going to lean on both our offensive and defensive lines," said Hall, whose team will return to lower Northumberland County to take on Mount Carmel in Week 5. "That's what makes us good, we have good size and we want to run the ball. Defensively, our interior guys are pretty tough."
Shamokin lost another fumble two possessions later, giving North Schuylkill the ball at the Shamokin 20. They were pushed back by a couple of penalties but ultimately punched it in again on Elsdon's second scoring run of the night, this one from four yards, to give the Spartans a 23-0 lead.
Shamokin answered on its next drive as Matt Schiccatano caught a Collin Bowers pass near the line of scrimmage and then cut through defenders before letting his speed take over as he raced to the end zone well ahead of a trio of Spartan defenders to put the Indians on the board. After a North Schuylkill penalty on the PAT, Shamokin elected to go for two and converted as Bowers ran it in.
That would be all the scoring until later in the third quarter when the Spartans once again got outstanding field position, this time at the Shamokin 26 and Leiby scored on a 26-yard run on the first play from scrimmage to put the Spartans up 30-8.
The Spartans put together a nine-play drive on their next possession that started on their own 36 and featured rushes on eight of those plays. It was capped by Josh Chowansky's 17-yard run, and Shamokin blocked the PAT.
The Indians would not go away, however, and they came back to notch a late score with 5:20 left in the contest as Bowers capped a 62-yard drive with a six-yard run. The drive featured a 38-yard reception by Joe Masser, who also had a 31-yard catch earlier in the game.
Bowers looked good at times in the passing game, completing 8-of-19 passes for 148 yards, as the Indians were forced to throw for much of the game with the score and North Schuylkill's dominance on the line.
"He's a good athlete," said Hynoski. "We really need to check out the film to truly evaluate but he showed a lot of positive things tonight."
North Schuylkill 36, Shamokin 15
North Schuylkill (2-0) 16 7 7 6 – 36
Shamokin (1-1) 0 8 0 7 – 15
First quarter
5:13 – (NS) Tyler Elsdon 3-yard run (Mitchell Lavelle kick), 13-62, 4:44
3:40 – (NS) TEAM Safety
3:09 – (NS) Zack Chowansky 28-yard run (Lavelle kick), 3-59, :27
Second quarter
10:21 – (NS) Tyler Elsdon 4-yard run (Lavelle kick), 5-20, 1:58
9:04 – (S) Matt Schiccatano 67-yard pass from Collin Bowers (Bowers run), 3-83, 1:17
Third quarter
1:32 – (NS) Jaden Leiby 26-yard run (Lavelle kick), 1-26, :06
Fourth quarter
9:33 – (NS) Josh Chowansky 17-yard run (kick blocked), 9-64, 2:48
5:20 – (S) Collin Bowers 6-yard run (Jameson Kramer kick), 5-62, 1:44
Statistics
NS S
First downs 29 7
Rushes-net yards 74-443 26-36
Passing yardage 47 148
Passing 5-13-0-0 8-19-1-0
Fumbles-lost 2-2 4-2
Penalties-yards 6-40 2-20
INDIVIDUAL STATISTICS
RUSHING: Shamokin: Collin Bowers (9-19-1), Bryson James (9-18), Max Madden (4-1), Mark Wetzel (4-(-2)); North Schuylkill: Zack Chowansky (25-125-1), Jaden Leiby (22-176-1), Josh Chowansky (7-59-1), Danny Grigas (5-26), Jake Green (4-4), Jake Hall (3-23), Tyler Elsdon (3-10-2), Josh Stankavage (3-14), Gavin DeAngelo (2-6)
PASSING: Shamokin: Collin Bowers (8-19-148-1-0); North Schuylkill: Jaden Leiby (5-12-47-0-0), Jake Hall (0-1-0-0-0)
RECEIVING: Shamokin: Joe Masser (3-77), Matt Schiccatano (3-67-1), Jahleke West (1-4), Bryson James (1-0); North Schuylkill: Zack Chowansky (2-9), Dylan Dietz (1-18), Jake Green (1-12), Tyler Elsdon (1-8)