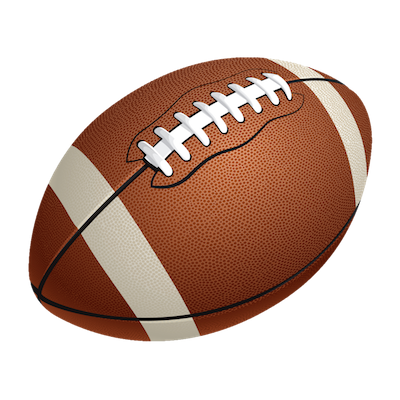 SLATINGTON – Northwestern Lehigh's Quarterback Deven Bollinger tossed for four touchdowns and ran for another as the Tigers topped Allentown Central Catholic 50-13 in a District 11 4A Quarterfinals game Saturday night at Northern Lehigh.
Bollinger threw for 217 yards, completing 12 of 17 passes. His favorite target Saturday night was Tyler Lobach who caught four passes for 105 yards.
The Tigers had 18 first downs versus eight by the Vikings and they out gained them 401 to 206.
With the win, Northwestern Lehigh moves on to play Saucon Valley this Saturday night in a District 11 4A Semifinal game.
1st Quarter
NWL – Tyler Lobach 25 pass from Deven Bollinger 7:50
Touchdown Northwestern Lehigh 7-0 pic.twitter.com/9mAS17WA01

— EasternPAFootball (@EPAFootball) November 3, 2018
2nd Quarter
NWL – Deven Bollinger 17 pass from Tyler Lobach 6:31
Trick or Treat. Touchdown Northwesten Lehigh. 14-0 6:31 2nd QT @nwtigerfootball pic.twitter.com/POjthErKNF

— EasternPAFootball (@EPAFootball) November 3, 2018
NWL – Deven Bollinger 8 run 3:02
Touchdown run Bollinger! 21-0 @nwtigerfootball 2:55 remaining in half pic.twitter.com/k62XXRp5s6

— EasternPAFootball (@EPAFootball) November 4, 2018
NWL – Justin Rodda 11 pass from Deven Bollinger :14.6
Touchdown pass @nwtigerfootball 28-0 14.6 seconds remaining of the first half. pic.twitter.com/tyC8oCiWfz

— EasternPAFootball (@EPAFootball) November 4, 2018
3rd Quarter
NWL – Nick Henry 38 pass from Deven Bollinger 11:03
Touchdown @nwtigerfootball 34-0. 11:03 3rd qt. pic.twitter.com/K0046savwo

— EasternPAFootball (@EPAFootball) November 4, 2018
ACC – Logan Bachman 4 run 3:49
Touchdown Allentown Central Catholic. 34-7 3:49 3rd QT pic.twitter.com/O1rL3MjzT2

— EasternPAFootball (@EPAFootball) November 4, 2018
NWL – Nick Henry 1 run 2:25
Touchdown @nwtigerfootball 40-7 2:25 3rd Qt pic.twitter.com/nbN3wcV9Ee

— EasternPAFootball (@EPAFootball) November 4, 2018
4th Quarter
NWL – Conor DeWit 32 field goal 11:54
Field goal good. @nwtigerfootball lead 43-7 11:54 remaining pic.twitter.com/qsaZ0jmH8O

— EasternPAFootball (@EPAFootball) November 4, 2018
ACC – Justin Pasquale 25 pass from Frank Rauscher 6:37
Touchdown pass Allentown Central Catholic. 43-13 @nwtigerfootball 6:37 remaining in the game. pic.twitter.com/qhqpeUNytL

— EasternPAFootball (@EPAFootball) November 4, 2018
NWL – Justin Rodda 19 pass from Deven Bollinger 2:14
Touchdown pass on fourth down. @nwtigerfootball lead 50-13 2:14 left in fourth qt. pic.twitter.com/XOiGAaQgM3

— EasternPAFootball (@EPAFootball) November 4, 2018