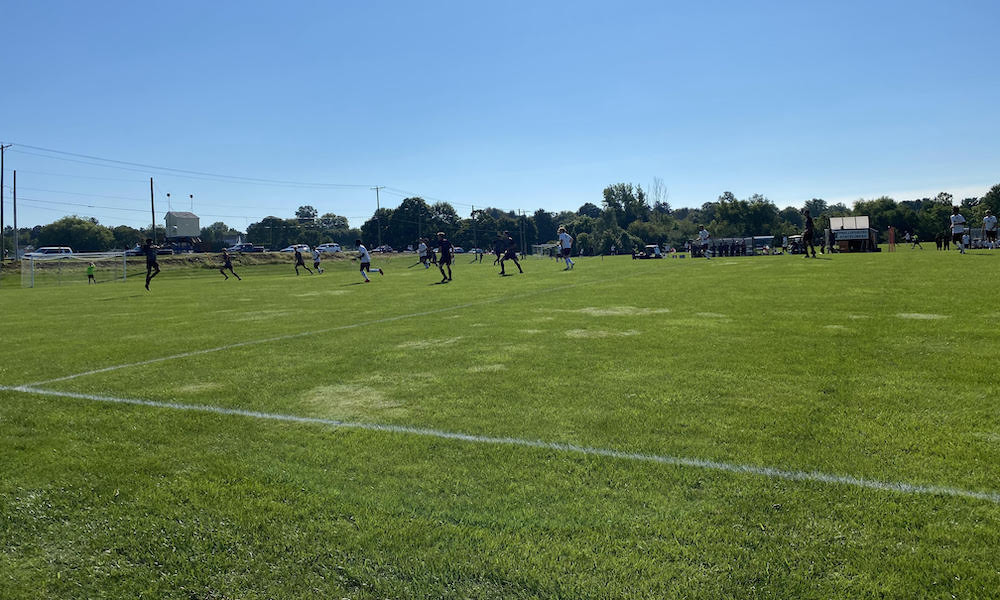 The Phillipsburg soccer team showed off its talented new line up today against Hillsborough. The intense match up featured multiple yellow cards and fans howling energetically rallying for their respective teams.
The first half was full of action, as Phillipsburg made two aggressive pushes toward the net. However, both attempts led to the ball hitting the crossbar, and a failure to score. Eventually, Hillsborough senior Mark Rudden was given the opportunity to attempt a free kick due to a foul, resulting in the first goal of the game.
The Stateliners were swift to answer back, with Phillipsburg senior Matthew Contiliano scoring a header deep into the first half with the assist going to fellow senior Dean Coccio. The second half had both teams at a fierce stalemate, each team fighting to get a lead in. Phillipsburg junior Nathan Wilde totaled nine saves, preventing Hillsborough from scoring on several key plays. Eventually, the match went into double OT, with the same trend continuing throughout.
Key takeaways: The Phillipsburg soccer team is coming off a rough 2020-2021, losing to Hillsborough 0-6 that season. This matchup against Hillsborough early on in the season demonstrates their renewed offensive prowess in comparison to the previous year. One of Phillipsburg's team captains, Matthew Contiliano, had the following to say, "I thought we played hard. We played tough, physical soccer for all 100 minutes, just like a P'burg team is supposed to. We need to keep this intensity for the rest of the season, and I truly believe we can compete with anyone. I know we've got a lot of doubters, and our goal is to prove them all wrong." The Hillsborough soccer team has always had a strong team, so seeing them compete on the level they did was no surprise at all. This 2021-2022 season is bound to be one of the most competitive and interesting for both Hillsborough and Phillipsburg.