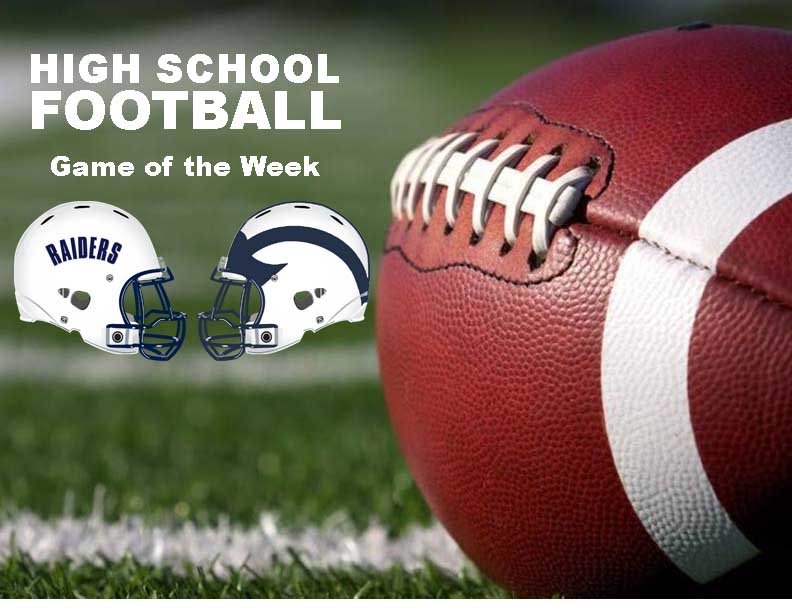 Tamaqua knocks off unbeaten Wyomissing in PIAA Class 3A playoffs
By Patrick Matsinko
ASHLAND — Tamaqua might be a team of destiny.
Or maybe the Blue Raiders just simply won't be denied.
Tamaqua's historic postseason run continued Friday night with a 20-10 win over previously unbeaten Wyomissing in the PIAA Class 3A quarterfinals.
Just a few weeks ago the Raiders were celebrating their first-ever district win. Now they're one victory away from playing for a state championship.
"It's awesome," said Tamaqua head coach Sam Bonner. "Final four; you can't beat it. Well, we can beat it if we win next week. But being in the final four, it's increcible. These kids, especially the senior class, they've been working for this for a long time."
And they weren't about to let the Spartans (12-1) put an end to it.
The District 11 champion Raiders (12-2) dominated the second half, outscoring Wyomissing 14-0 and coming up with huge defensive stands when they needed them the most.
Nate Boyle sparked Tamaqua in the second half. The senior carried the ball 29 times for 208 yards and two touchdowns, with 183 yards and both scores coming after the intermission.
Boyle set the tone on the Raiders first drive of the third quarter. After keying a stop on fourth-and-one at their own 40, the senior ripped off a 46-yard gain. He carried the ball each time on the four-play drive, finishing it with a 6-yard score to give Tamaqua a 13-10 lead.
"That got us a lot of momentum, and when we get momentum it's hard to stop our offense, and our defense," Boyle said. "We got the momentum, and we kept moving the ball."
And there was no question about who was getting the ball.
"We said that was the play we were going to go with no matter what to start the second half," said Bonner. "There was no doubt. And to hold a team like this to three points (on offense), our defense did an incredible job."
Wyomissing drove to the Tamaqua 31-yard line on its next possession, but Matt Kistler's toe-tapping interception along the sideline ended the threat.
Tamaqua's defense was relentless, stopping the Spartans twice on fourth down in the fourth quarter, the last of which came on an interception by Boyle.
"The D-line was getting in the backfield, creating penetration," said Boyle. "Nate Wickersham, he was making a lot of tackles on defense at linebacker. He was coming up big, and we got a bunch of stops on fourth down, and in third-and-long situations."
The defense surrendered just 166 yards — 162 rushing — against a Wyomissing team that piled up 510 yards on the ground two weeks ago against Annville-Cleona.
"We were able to move the ball between the 30s, but we could never sustain a drive," said Spartans head coach Bob Wolfrum. "They just did a great job. I was impressed when we saw them play last week (a 47-21 win over Pope John Paul II). I hoped we could do more than we did tonight, but they just kicked our butts. Physically, they just kicked our butts."
Wyomissing's longest play from scrimmage was 10 yards, both runs from Evan Niedrowski in the second half.
Max Hurleman, who had rushed for 1,192 yards and 15 touchdowns entering the contest, was held to 43 yards on the ground.
"Coach (Clarence) Opolsky is our defensive coordinator, and he did a great job all week of getting these guys prepared," said Bonner. "They're a kind of team, that they don't want to be in a first-and-15 or long situation like that. They can chunk you with those three-, four-, and five-yard plays. But I think it's a little more difficult when you put them in those tougher situations."
The Spartans only touchdown came on a fumble recovery in the end zone late in the first half, one that gave them a 10-6 lead.
Wyomissing drove to the Tamaqua 18 on its first possession and came away with a 35-yard field goal for a 3-0 advantage.
Tamaqua responded with a 67-yard drive that ended with Brayden Knoblauch hitting Kistler for a 14-yard score. Knoblauch finished with 156 yards passing, while Kistler made six grabs for 113 yards.
No matter what Wyomissing threw at them, the Raiders just kept coming. Now they're on their way to the state semifinals.
"It means so much," said Boyle. "The community has our back, and we get to play more football with our buddies, and that's the best part, creating memories. It feels amazing."
HOLDING … Tamaqua will play the winner of today's Wyoming-Montoursville game next week, either Friday or Saturday.
Tamaqua 20,
Wyomissing 10
Wyomissing 3 7 0 0 – 10
Tamaqua 6 0 7 7 – 20
W – Cirulli 35 FG
T – Kistler 14 pass from Knoblauch (kick failed)
W – Fernandez fumble recovery in end zone (Cirulli kick)
T – Boyle 6 run (Boyle kick)
T – Boyle 34 run (Boyle kick)
Statistics
W T
First downs 10 16
Rushing Yds 43-162 32-199
Passing Yds 4 156
Total Offense 166 355
Passing 1-7-2 10-17-0
Punts 2-35 2-27
Fumbles (lost) 0-0 1-1
Penalties (yds) 6-40 5-45
INDIVIDUAL STATISTICS
Rushing — Wyomissing: Niedrowski 17-74, Hurleman 14-43, Tranquillo 9-33, Auman 2-8, Grabowski 1-4. Tamaqua: Boyle 29-208, Kistler 2-7, Knoblauch 1-(-16).
Passing — Wyomissing: Auman 1-7-2-4. Tamaqua: Knoblauch 10-17-0-156
Receiving — Wyomissing: Hurleman 1-4. Tamaqua: Kistler 6-113, Gregoire 2-14, Hamm 1-19, Boyle 1-10.