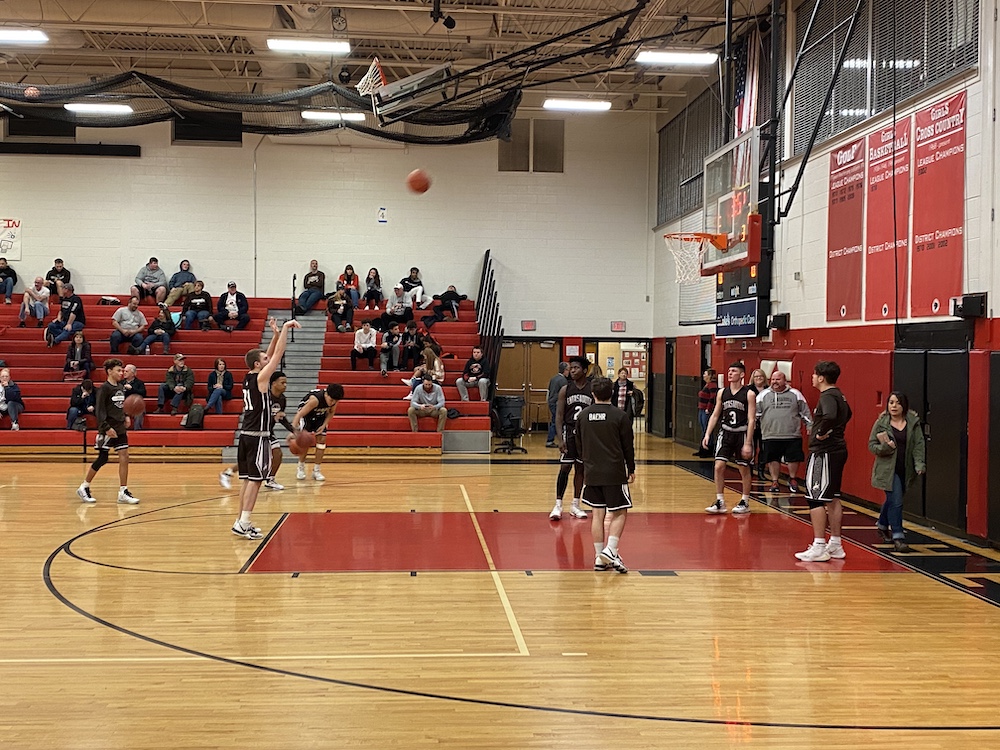 The Roughs traveled to Saucon Valley tonight for a colonial league game. The Roughs were looking to redeem from Tuesday while Saucon was trying to add another win.
The game started out pretty good for Catty. They found the hoop and made baskets. They were able to hold Saucon to only scoring three. Roughs led by nine at the end of quarter one.
In the second quarter, the Panthers really picked up and scored 17 points. Brian Miller scored three three-point shots alone in that quarter. Catty only scored 13 in this quarter. Going into half the Roughs led by five.
In the third quarter, Saucon was on a roll with scoring while Catty was having some trouble. The Panthers led 35-34 going into the fourth.
Things really started to pick up again in the fourth quarter. Both teams were scoring back and forth. At the end of the game, the score was tied 46-46 which meant the game went to overtime.
As overtime was coming to an end Saucon was up by three. Catasauqua's Ty Reitz scored a three to tie the game 56-56.
This led to Double OT. It was back-and-forth again with the scoring. Some fouls on Saucon took us to the line, which helped us pull through. Catasauqua beat Saucon Valley 65-59 in double overtime.
For Catasauqua, Derek Troxell led the team with 18 points. Ty Reitz followed with 16 points and 11 defense rebounds. Cole Schiffer had 14 and Damian DiPaolo added 11.
For Saucon, Kyle Patton led the team with 15 points. Kurt Pepper had 13 and Brandon Binn added 12.
The Roughs travel to Palmerton on Tuesday. Game is set for 6:45pm.