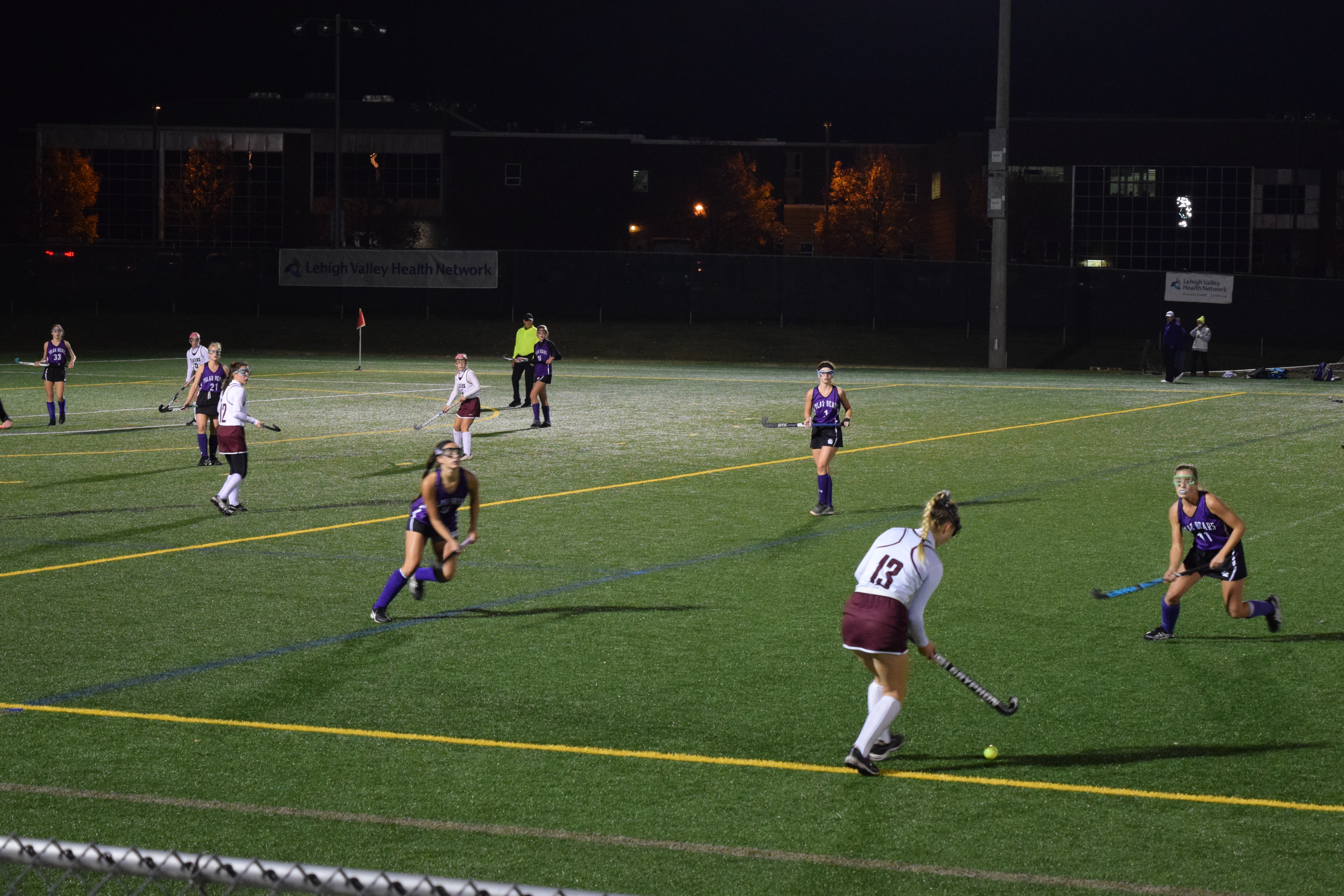 The Bangor Slaters Field Hockey team entered their first round of states on Tuesday November 5. The girls took on the Northern York Polar Bears in an exciting game.
In the first half, the Slaters were quick to get a point on the board, which was scored by Senior Makayla Hartzell. The girls fought hard and attempted many plays, but the Polar Bears scored three goals by the half. In the second half of the game the Slaters fought hard, but Northern scored three more goals. The final score was Slaters 1 Northern York 6.
Congratulations girls on an amazing season! Good luck to all the seniors in your future endeavors!