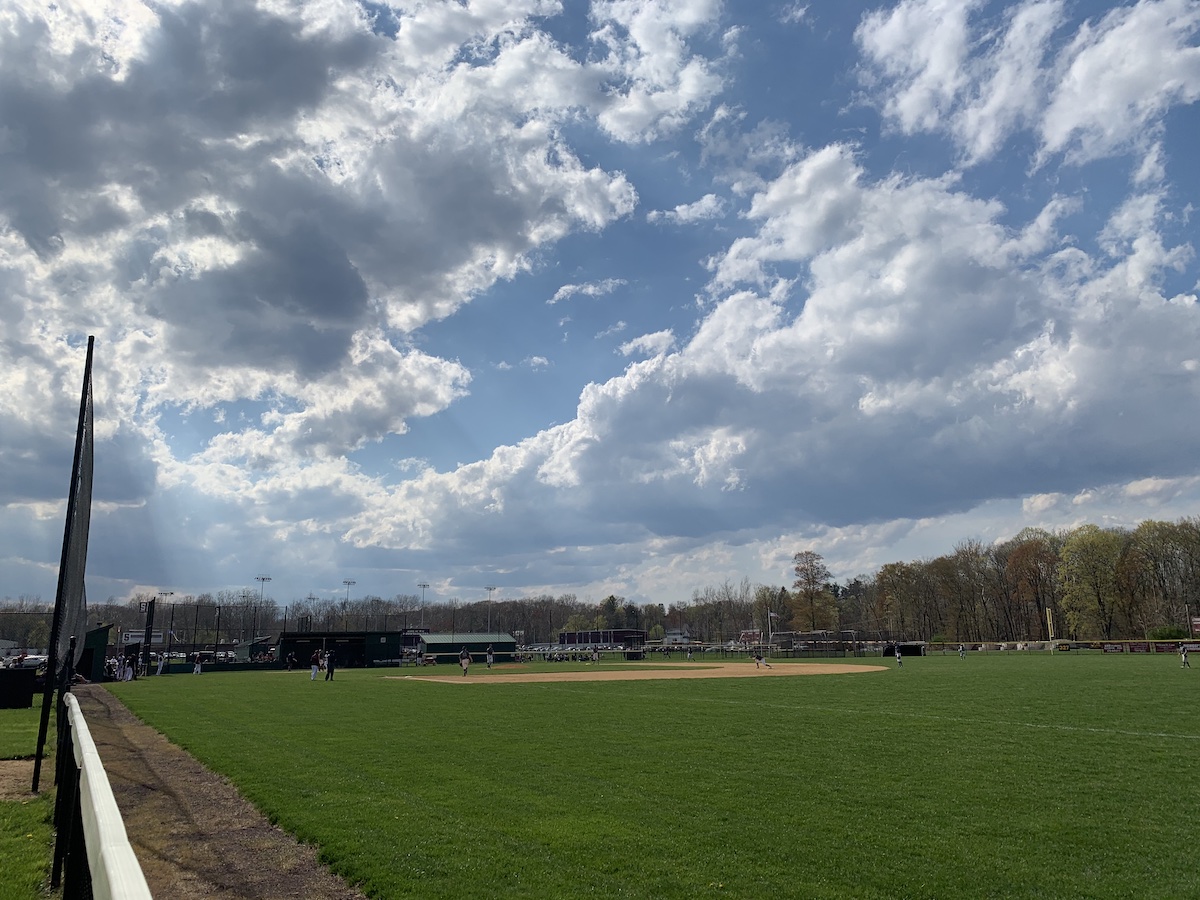 It was a beautiful spring day for high school baseball in Stroudsburg. Unfortunately for the Mountaineers, the weather was not enough to get their team back on top, this time losing to the panthers of Pocono Mountain West by a score of 12-1.
The panthers opened the scoring in the top of the second inning with a sacrifice fly to right field. Stroudsburg was able to tie the game in the bottom of the same inning thanks to an RBI double from Brayden Sweppenhiser, but it was all West from this point forward.
JD Greeley, starting pitcher for West, put his team up 2-1 with a solo home run to left field to start the third inning. This was all West needed to secure the victory.
Stroudsburg did have a chance to level the game in the bottom of the third after Ethan Sodl, shortstop and pitcher, hustled out an infield ground ball to third. They could not capitalize on this opportunity and eventually left two runners in scoring position. The Mountaineers would not score again.
A big four run fourth inning propelled the panthers to a 6-1 lead. Joel Weirich provided the spark with a two RBI, two out single.
Then, in the top of the fifth, Greeley drove his second home run over the center field fence, this time a two run shot, sending West up 8-1. The Panthers added four more runs in the 6th.
Stroudsburg was unable to bring the game within ten runs, so the game was called after the bottom of the sixth. Greeley pitched a full game for West and only gave up one run.
West improved to 5-4 as Stroudsburg moved to 3-6. There will be a rematch of this game on Saturday in Pocono Summit as Stroudsburg looks to split the series.