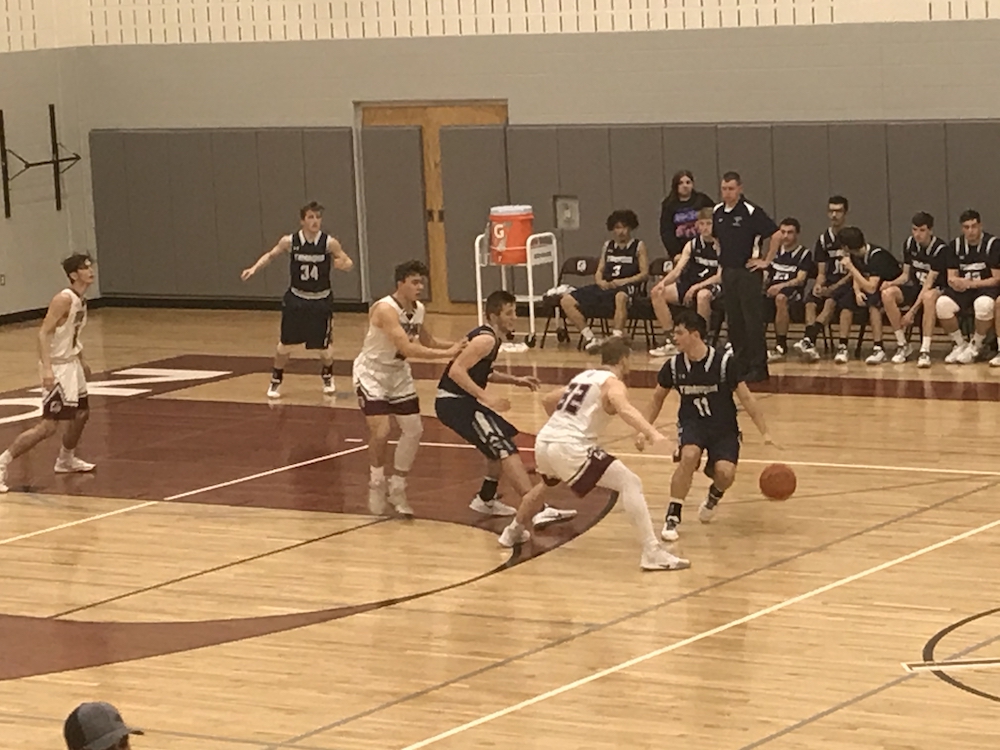 The Lehighton Indians welcomed the Tamaqua Blue Raiders to the Lehighton Elementary Center on Tuesday for senior night in boys' varsity basketball. Lehighton entered with an 8-12 record, while Tamaqua entered with a 14-6 record.
Tamaqua senior Brayden Knoblauch came out strong giving Tamaqua a 5-0 lead. Tamaqua used this momentum to give them a 17-4 lead at the end of the first. Three minutes into the second quarter, Lehighton junior Richie Yturrino scored six points for Lehighton edging into Tamaqua's lead.
Tamaqua increased their lead going into halftime with a score of 33-14. Tamaqua gained an even bigger lead at the end of the third leading 55-27. Tamaqua ended up winning 71-41 over Lehighton. All starting seniors for Lehighton scored in their final home game including Ben Schatz with seven points, and Noah Wolverton with nine points. Ethan Lutz had three points and Josh Smith had two.
Lehighton falls to 8-13 on the season, while Tamaqua improves to 15-6. Lehighton's top scorers were Yturrino with 12 points, along with an additional nine points by Wolverton. Tamaqua's top scorers were senior Lucas Gregoire, the D11Sports Player Of The Game, with a game-high 24 points, with another 14 points from Knoblauch. Nate Gregoire also chipped in with 12 points. Lehighton's next game is Friday, February 7th at 7:00PM as they travel to Pottsville to take on the Crimson Tide. Tamaqua's next game is Friday, February 7th at 5:30PM as they welcome the Panther Valley Panthers for senior night.