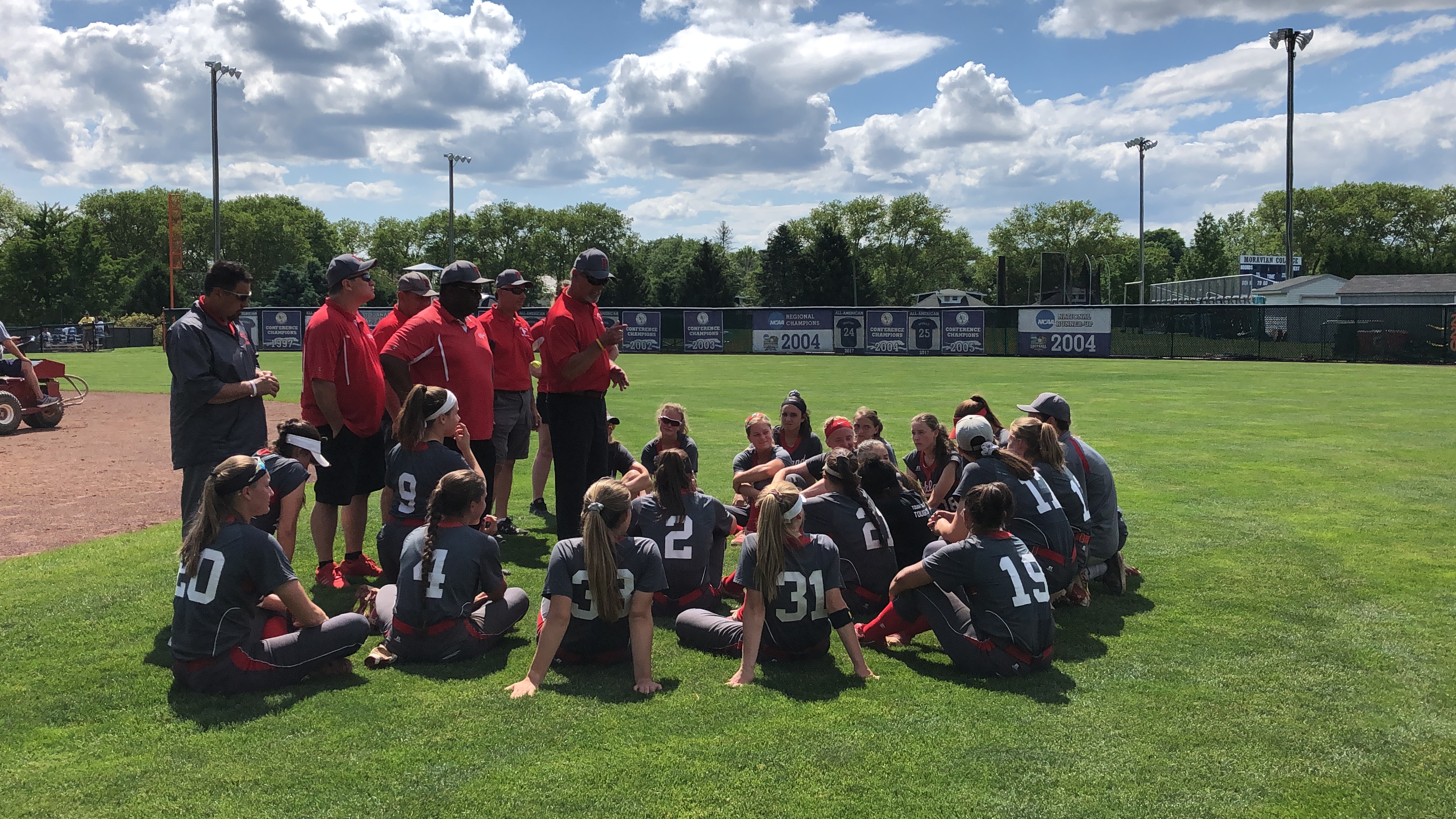 The Parkland Softball team was hoping to continue their run in states on Thursday but Spring-Ford had other ideas. The Rams, the District one 3rd place team, used a 4-run 2nd inning and never looked back as they beat Parkland 4-1 in the PIAA 6A quarterfinals.
The Trojans had chances in the 4th and 5th innings but Rams Pitcher Brianna Peck used a strikeout to end the 4th and a line-drive double play to close out the 5th. With the loss, Parkland ends the year at 25-3, having won both the league and district titles. Spring-Ford will now move to the state semi-finals as they improve their record to 26-1.
Parkland had a great ride led by their seniors but will have a new look next season as they will say goodbye to nine of them, including pitcher Kelly Dulaney, who went 23-3 this season striking out more than 200 batters. She will be playing at nearby Kutztown University next season.
The game was played at Moravian College's Blue and Grey Field.
. @parklandsball(25-2)taking infield practice as they get ready for the @PIAASports 6A quarterfinal round matchup again Spring-Ford(24-1). @ParklandAthlet1 @MCGreyhounds pic.twitter.com/09tkeXFWGN

— D11Sports (@D11Sports) June 6, 2019
John Byrne is more than a great softball coach for @MCGreyhounds. He getting the infield ready for the @PIAASports 6A tournament. What a job!!!! Does he have a license for that lol. @parklandsball @moraviansb pic.twitter.com/H289PY8Xj9

— D11Sports (@D11Sports) June 6, 2019
.@parklandsball is behind early as Spring-Ford scores four runs in the bottom of the 2nd. Pitcher Brianna Peck helps herself as she brings in two of the four runs. 4-0 after 2 @PIAASports @ParklandAthlet1 pic.twitter.com/E5bskeiGew

— D11Sports (@D11Sports) June 6, 2019
.@parklandsball gets on the board on a rbi double by Nicole Klass that scores Molly Gillette. 4-1 bottom of the 3rd. @PIAASports @ParklandAthlet1 pic.twitter.com/zqEOAeIC45

— D11Sports (@D11Sports) June 6, 2019
.@parklandsball threatened in the top of the 5th but Nicole Klass lines into an inning ending double play. @SpringFordASD still up 4-1 in the 5th. @ParklandAthlet1 pic.twitter.com/32abLZt6Fj

— D11Sports (@D11Sports) June 6, 2019
Here is the final out as @parklandsball sees their season come to an end as they fall to Spring-Ford 4-1 in the @PIAASports 6A quarterfinals. @ParklandAthlet1 @SpringFordASD pic.twitter.com/4qf4iYs7kv

— D11Sports (@D11Sports) June 6, 2019
Kelly Dulaney talks about her final @parklandsball game as the Trojans end their season at 25-3 falling to @SpringFordASD 4-1 in the @PIAASports quarterfinals. @ParklandAthlet1 pic.twitter.com/ohHZhh2SA5

— D11Sports (@D11Sports) June 6, 2019