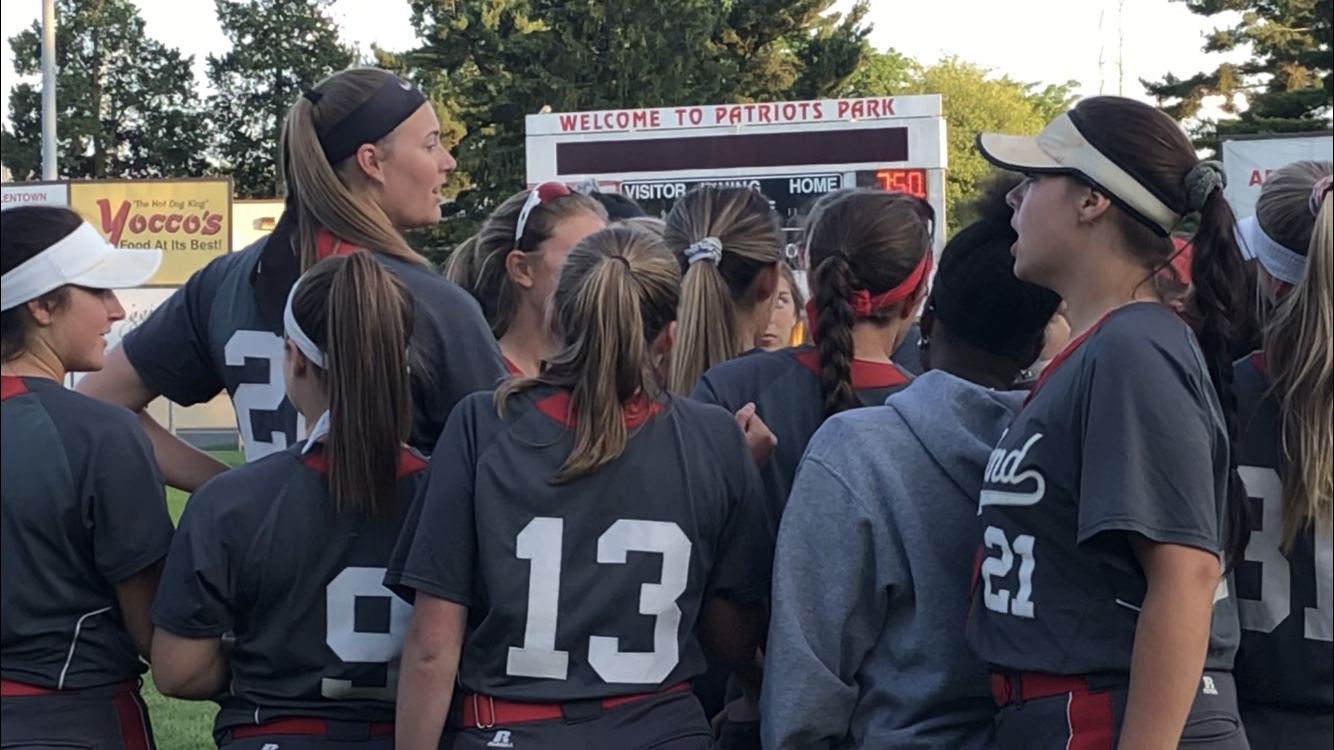 The Parkland softball team is hoping to make a run a 6th state championship and on Monday afternoon things started off well. Parkland scored four runs in the 2nd and added four more runs in the 5th inning proving to be to much for Conestoga, the number 5 team from District one.
The bats came alive on this day with the Trojans producing nine hits, with Renee Synder and Megan Fenstermaker leading the way with two hits apiece. Senior Kelly Dulaney allowed just five hits while striking out 8 in the complete game shutout.
The Trojans will get back to action on Thursday when they face Spring-Ford(23-1), the number three team out of District one in the PIAA 6A quarterfinals.
The nightcap of the @PIAASports triple header at Pates Park features @parklandsball and Conestoga, the number five team out of District One. The Trojans enter the game on a seven game winning streak. @ParklandAthlet1 pic.twitter.com/Gr5WMi6yzk

— D11Sports (@D11Sports) June 3, 2019
.@parklandsball gets on the scoreboard in the bottom of the first on a rbi single by Megan Fenstermaker that scores Nicole Klass. 1-0 Parkland. pic.twitter.com/yX4K05rKDl

— D11Sports (@D11Sports) June 3, 2019
. @parklandsball go up 2-0 in the second. Caroline Rivera grounds to shortstop but the throw to third hits Riley Mang who comes around to score for the Trojans. @ParklandAthlet1 @PIAASports pic.twitter.com/8HyIljlAQq

— D11Sports (@D11Sports) June 3, 2019
. @parklandsball not done yet as they plate two more runs in the bottom of the second on a 2-run single by Kylie Hlay that brings in Caroline Rivera and Nicole Klass. 4-0 Trojans over Conestoga as we head to the third. @PIAASports pic.twitter.com/kdNNaXLND4

— D11Sports (@D11Sports) June 3, 2019
Kelly Dulaney gets out of a 1st and 3rd jam in the fourth. @parklandsball leads Conestoga 4-0 as we head to the 5th inning. @PIAASports @ParklandAthlet1 pic.twitter.com/1r6XN2GCSa

— D11Sports (@D11Sports) June 3, 2019
The Trojans break the game open in the bottom the 5th as they score four runs. A single to left field by Isabella Polash gets through the outfield and brings in a pair of runs. We are in the 6th all @parklandsball up 8-0 against Conestoga. @ParklandAthlet1 @PIAASports pic.twitter.com/qAsHj1OR4i

— D11Sports (@D11Sports) June 3, 2019
It's on to the @PIAASports 6A quarterfinals for @parklandsball after posting an 8-0 shutout against Conestoga. @ParklandAthlet1 pic.twitter.com/VjFXirNcTC

— D11Sports (@D11Sports) June 4, 2019
Head coach Barry Search and Senior Megan Fenstermaker talk about @parklandsball 8-0 @PIAASports first round win over Conestoga. Next up 23-1 Spring-Ford on Thursday. @ParklandAthlet1 pic.twitter.com/8hoOOXEMB9

— D11Sports (@D11Sports) June 4, 2019