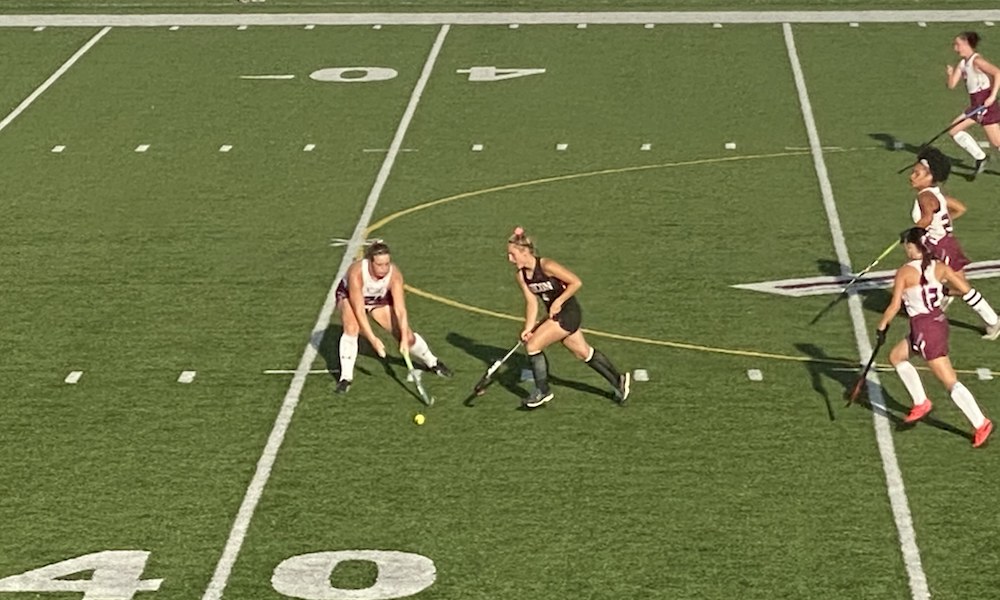 On Monday, the Lehighton Indians welcomed the Saucon Valley Panthers in field hockey. Lehighton entered the event with a 4-3 record, while Saucon Valley entered with a record of 1-4.
Both defenses held strong in the first quarter until Maddie Brown put the Indians on the board with about two minutes to play in the first quarter. Both teams were unable to score in the second quarter giving Lehighton the 1-0 lead heading into the half. Despite numerous shots on goal by both teams, Lehighton and Saucon Valley were unable to capitalize, leading to a scoreless second half en route to a Lehighton victory over Saucon Valley by a score of 1-0. Lehighton goalie Shelby Heater had many saves on the night. Saucon Valley attempted 12 shots on goal while Lehighton attempted eight.
Lehighton improves to 5-3 on the season, while Saucon Valley falls to 1-5. Lehighton's next game is Wednesday, September 22nd at 4:30PM as they take on the Wilson Warriors. Saucon Valley's next game is Tuesday, September 21st at 4:00PM as they travel to Catasauqua to take on the Rough Riders.