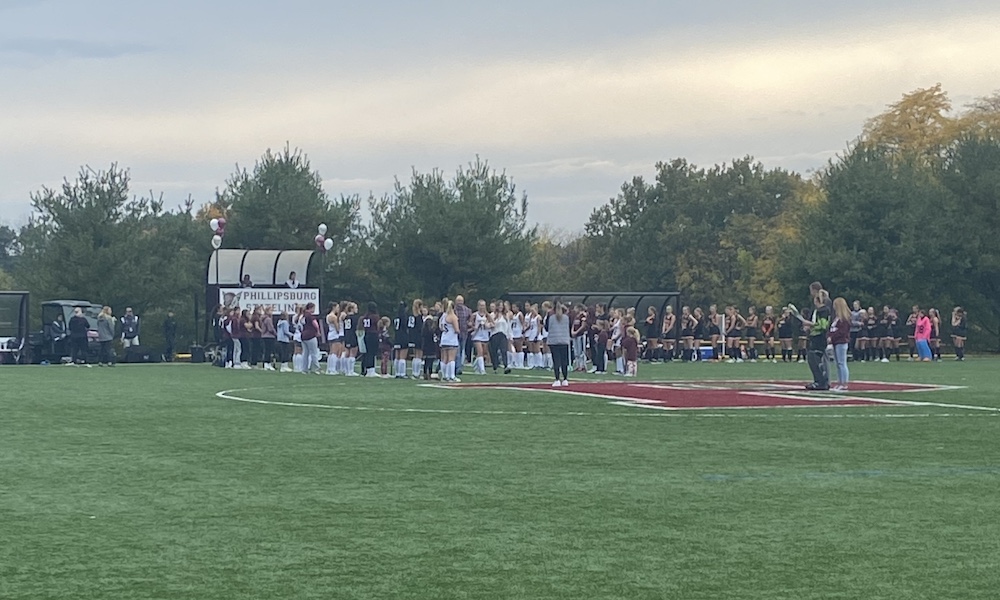 Phillipsburg field hockey hosted Hackettstown at the PAC for Pburg's senior night. The weather may have been gloomy, but Pburg certainly was not.
To start the game off, Junior Avery Ritt scored an amazing goal to make the score 1-0 early in the first. Shortly after, Junior Jill Miller scored an astonishing goal with the assist coming from Salisbury commit and senior Gracie Merrick.
After that, the game was uneventful going into the second half. Half way into the third quarter, senior Samantha Helman scored an impressive goal to make the score 3-0.
The defensive efforts from Phillipsburg, and the goalkeeping from Drew University commit and Senior Beth Kelly, made Hackettstown scoreless for the whole entire game. They just could not seem to get anything done on the offensive side. The game ended after an uneventful fourth quarter.
Phillipsburg has had a great season so far with a young squad with only five seniors. The many juniors and sophomores on this team will make sure that they will keep winning in the upcoming years. Their next opponent is the undefeated Blair, which is going to be very tough for them.
Final Score: Phillipsburg 3 – Hackettstown 0