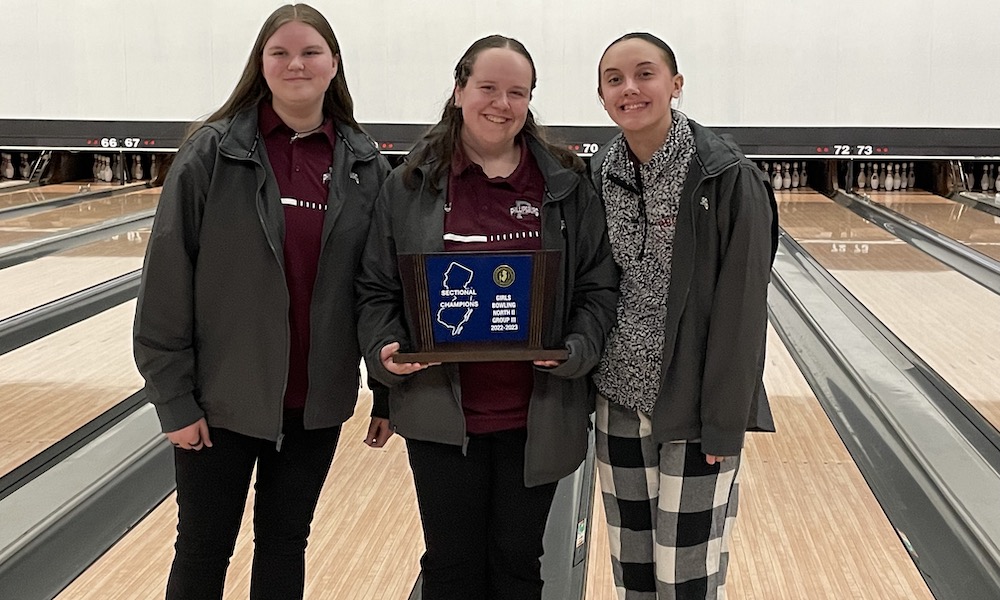 The Phillipsburg girls bowling team went up against Kearny, Franklin, Piscataway, Watchung, and North Brunswick in the North 2 Group 3 sectional tournament and rolled 2348 total wood. They took first place, and dominated the second place team, Kearny, by 400 pins.
Advancing to the state individual finals is senior Allie Rumfield (528), junior Shannon Bickert (503), and sophomore Savannah Rutar (480).
The state finals will take place on Wednesday. The individuals will take place on Friday.