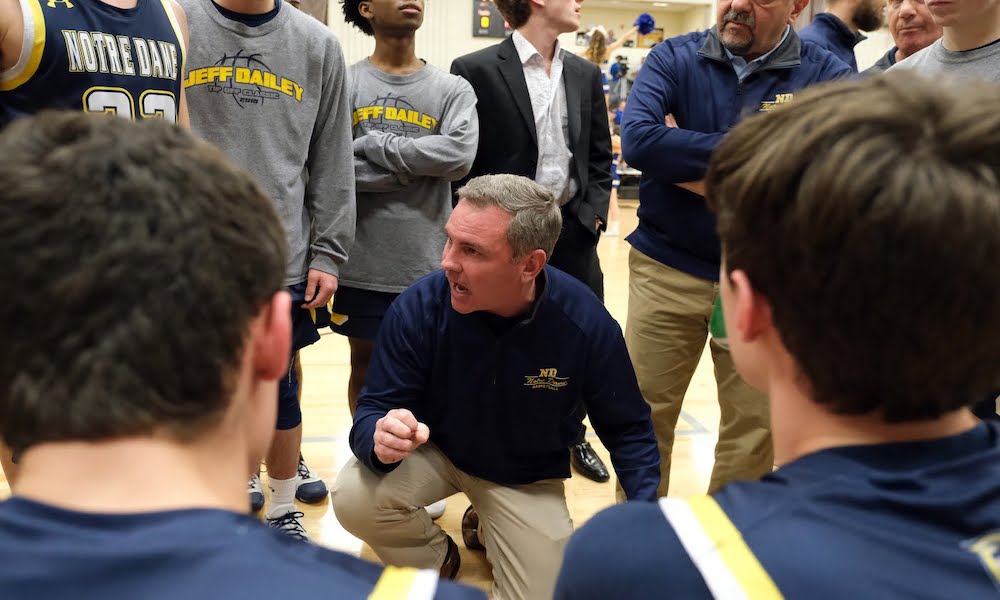 The Crusaders traveled to Williamsport High School where they were defeated by Loyalsock Township High School, 91-49, in the first round of the 3A State Playoffs.
The Crusaders started out slow and Loyalsock started off hot. There was no missing for Loyalsock as they ended the first quarter on a 10-2 run.
The second quarter was much of the same as Loyalsock out scored Notre Dame Green-Pond and the half time score was 49-27.
It was a lopsided second half as the Crusaders only scored 22 points in the second half as Loyalsock scored 42 points.
Freshmen Zach Rodgers had a career high, scoring 11 points, as he was the leading scorer for the Crusaders.
It was a great run that the Crusaders had. They fell short to Southern Lehigh in the semi-finals of the Colonial League Playoffs. They lost by six points to Panther Valley in the 3A District Championship, and lost in the first round of the 3A State Playoffs. The Notre Dame Green-Pond Crusaders ended their season with a record of 13-12.
The Crusaders have a few young players who will be returning next year and the future for them looks bright. The returning players will be Brendan Boyle, who averaged 20 points per game this season and is eyeing his 1,000th career point for next season, Zach Rodgers, Joseph Galle, Noah Gunkle, Na'kai Carew, Jayden Becker, Sean Howlett, Logan Rickert, Blake Butler, Robert Spirk, and Elijah Rivera.
Pat Boyle will enter his 25th season next year as the Notre Dame Green-Pond Boys Basketball Head Coach.