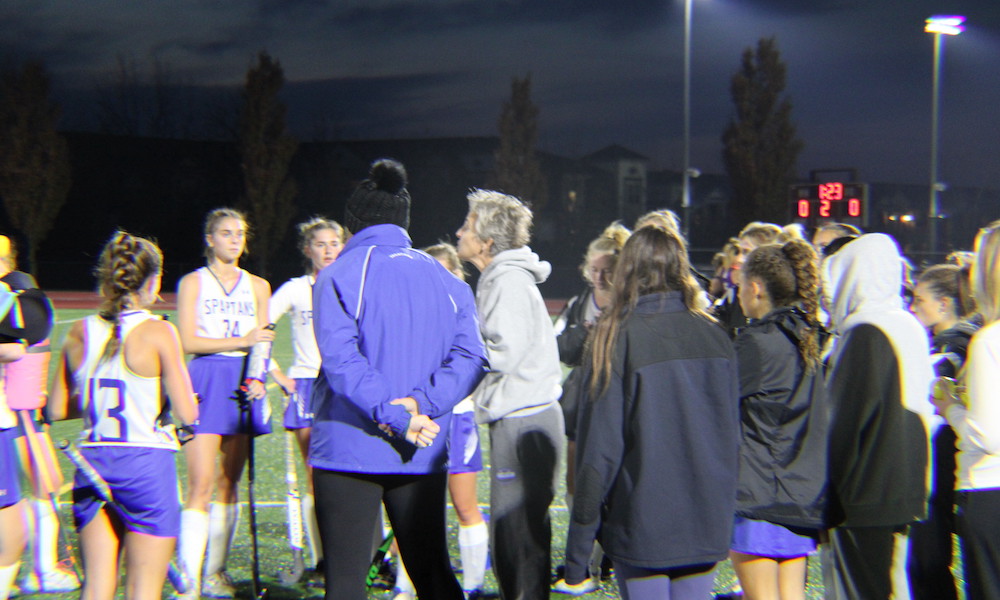 Last night, the Southern Lehigh Spartans prevailed 1-0 in a field hockey battle against the Northern York Polar Bears. The Spartans came into the game undefeated, while the Polar Bears came in with an 16-2 regular record in the Mid Penn Capital Division. The Polar Bears also placed third in District Three AA field hockey, the Spartans won District 11, also in the AA classification.
The game remained scoreless until halftime, though both teams had opportunities to score earlier in the game. The score remained 0-0 until the fourth quarter where Spartans Senior Brianna Stock scored a goal in the ninth minute, giving the Spartans the lead with just under six minutes left in the game.
With the lead obtained, the Spartans fell back on their defense hoping to prevent a Polar Bears response. The team held the line fast as they had for the previous three quarters, with a last second corner the final play of the game.
"I think [our strength] was the way we used our opportunities. Both teams had many opportunities [to score]. Fortunately for us we were able to capitalize on one of those opportunities," Spartans Head Coach Adrienne Searfoss said.
It had been no easy feat to gain the lead, as the game was a battle of defensive powerhouses. The ball flew back and forth across the middle of the field many times, going both directions. Both teams had many opportunities to score.
"The other team had many corners, and our defensive team played well," Spartans Head Coach Adrienne Searfoss said.
The corner is a golden opportunity for a team to score, as the opposing team must have all but five players back across the midfield line, leaving the entire opposing team in a position to strike. There were a combined total of eight corners throughout the game. The Polar Bears had five and The Spartans had three. Both teams had two shots on goal.
The other team, however, was not passive. The Polar Bears had several opportunities to stroke themselves, however they were not able to capitalize. The two teams were locked in a stalemate fueled by the desire to continue their season.
"I think both teams fought hard and had passion. Both teams played strong," Polar Bears Coach Amy Peerry said.
Befitting a game of such equally matched foes, there was no one moment that stood out from amongst the others and no swing of the pendulum towards the favor of one team or the other.
"I don't [think there was a decisive moment]. The game was 0-0 until the end. Both teams played well to the end," Polar Bears Coach Amelia Martinere said.
With their win the Spartans will next see action this Saturday against the Vila Maria Hurricanes, who defeated their opponent, Crestwood 4-0, also last night.