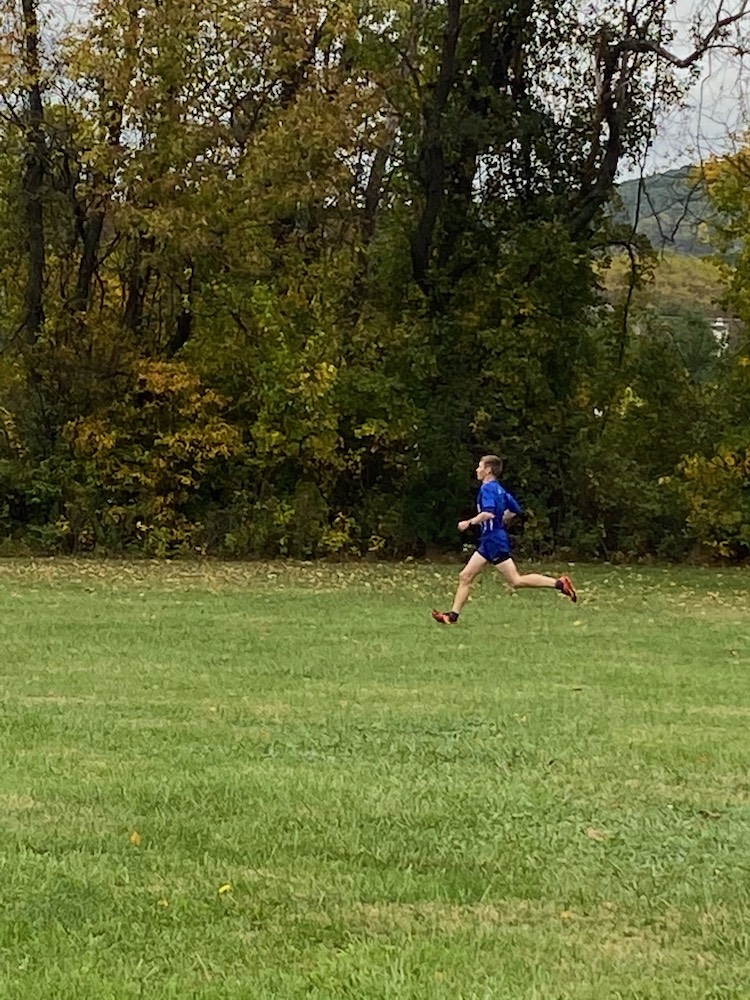 Spartans Race to Victory
On Tuesday October 11, the Southern Lehigh Spartans continued to dominate the Colonial League, with both the Boys and Girls teams each leaving the meet scoring 3-0. The boys' race was won by the Spartan's Kane, a junior, in a time of 16:22 on this year's new course. The runner up in in the boys' race was also a Spartan, junior Dominick Lisicky, with Pen Argyl's Josh Demmer rounding out the top three.
The girls' race was won by standout sophomore Alaina Patel, in 20:03, closely followed by fellow Spartan Maura Lenhart, in 20:13, with Alyssa Erico of Wilson Area taking third. The two teams speed into the postseason with a combined record of 31-1, with the Spartan's only defeat coming from the boys' race last week at Palmerton,to the terrific Northwestern Lehigh Tigers by a single point. Both teams will see action at the Colonial League Championships, to be held at Bicentennial Park, in Bethlehem, PA. The gun will go off for the Lady Spartans at 3:00 pm, on Wednesday October 21, with the boys' race scheduled to begin at 3:45 on the same day.