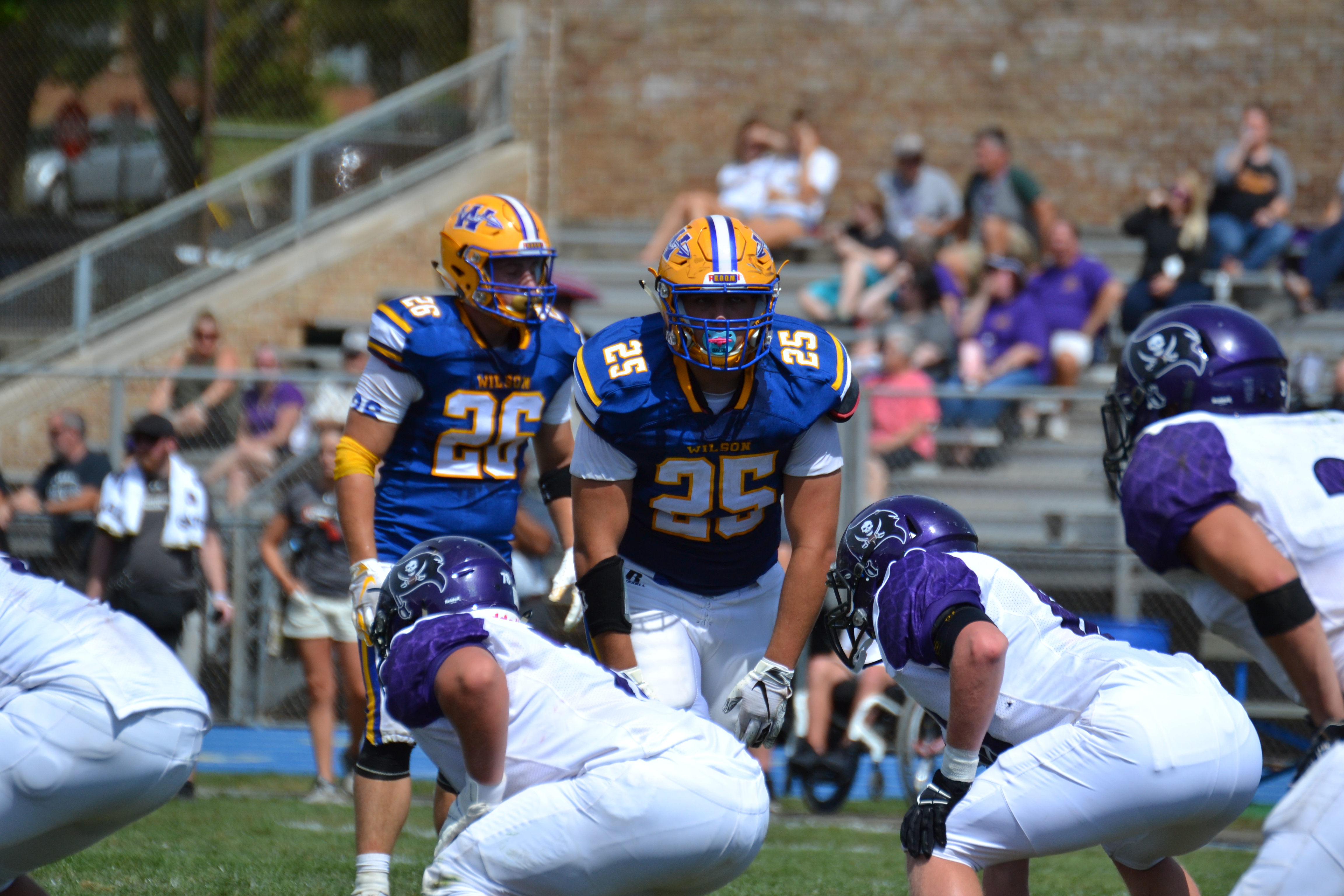 The Wilson Warriors and the Palisades Pirates faced off at Wilson Area High School on Saturday afternoon. Both teams are coming off of tough losses, Wilson lost to Northern Lehigh with the score of 14-10, and Palisades came off of a loss to Palmerton 47-6. This was a turning point for both teams.
The game started off slow with the first points coming off of an eight-yard rush from Mason Smeland in the second quarter. Later that quarter, kicker Micheal Wallbillich made a field goal to make the score 9-0 Palisades, going into the half.
The Warriors started off the second half a little sluggish. Nothing was able to click against this Palisades defense, who stopped every run Wilson ran. The score then became 12-0 as Wallbillich made yet another field goal for Palisades.
At the beginning of the fourth quarter, Wilson finally discovered that the air raid is what would beat the Pirates defense. Sophomore quarterback Cayden Stem, coming off his debut a week prior, ended up scoring the Warriors first touchdown with ten minutes left in the game by throwing a lob to junior receiver Dylan Goldsworth. The game from there was all the Warrior defense stopping Palisades on multiple drives, allowing the Warrior offense to get one more success. This drive resulted in Senior co-captain Alec Synder making the game winning rushing touchdown, which made the final score 15 – 12 Warriors.
I spoke with Snyder after the game and asked him what this win meant for the team and the community. Snyder said, "It's a big win for us. We have a lot of confidence moving forward thanks to the fans and the student section that gave off a lot of energy during the game. We hope to have that same energy at every game moving forward." The next game for the Warriors will be at 7 o'clock on Friday at Salisbury High School.