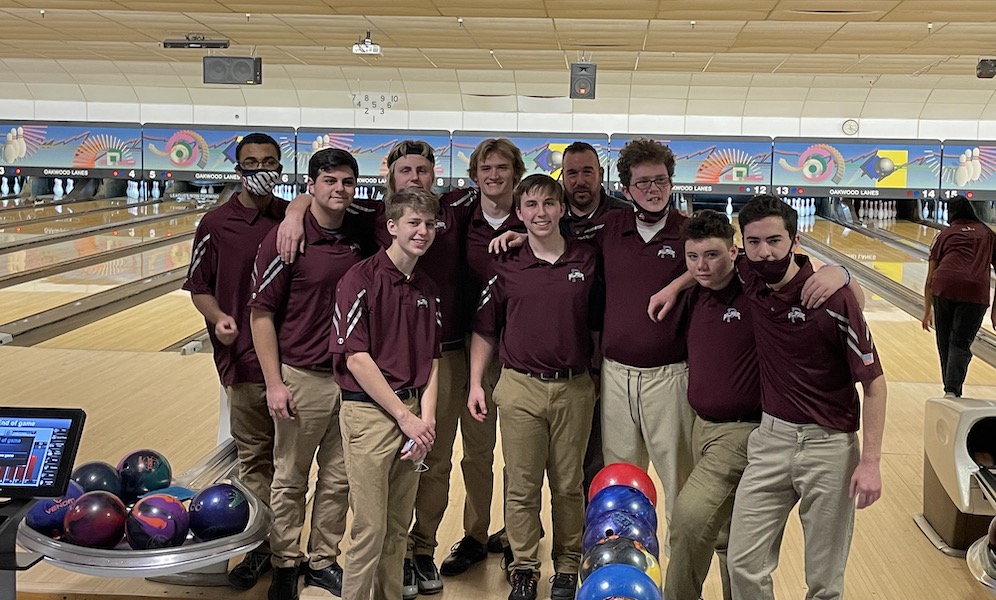 On Tuesday, the most anticipated match of the season took place. Phillipsburg verses Warren Hills bowling. Both teams were looking to take home the victory. The Skylands Conference was in the hands of this match.
The Phillipsburg boys came out strong, defeating Hills in game one 1,101 to 858. The boys continued to roll big, winning a close match 1,006 to 984. In game three, Phillipsburg defeated Warren Hills 1,081 to 821. The PBurg boys were led by Shawn Lattner, who had 237 in his first game, 257 in his second game, and 279 in his final game, making his series 773.
The Phillipsburg girls needed this victory to remain undefeated. Phillipsburg defeated Warren Hills in game one in a close match 781 to 700. Phillipsburg continued to dominate in game two, defeating Hills 813 to 785. Improving in game three, Phillipsburg remained victorious winning 921 to 645. The Phillipsburg girls were led by senior Julianna Caul with a 595 series.
Both Phillipsburg teams are undefeated in the conference. They look to secure the Skylands Conference in a match against Watchung on Wednesday.