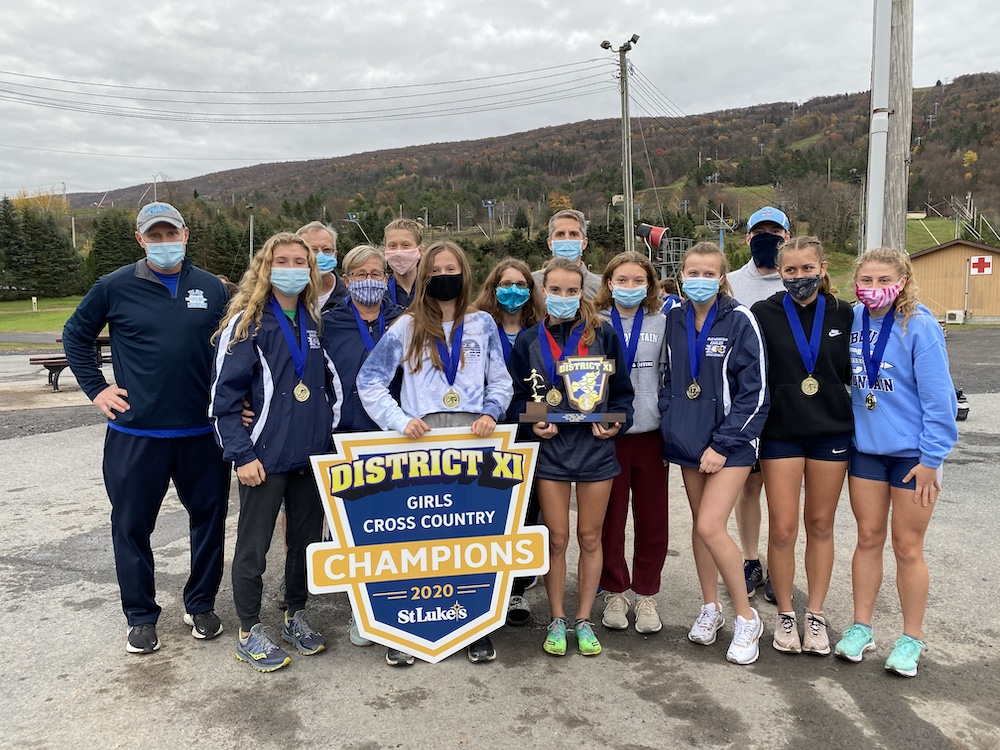 Day two of the District XI Cross Country Championships went off without a hitch, despite some early morning fog and showers. Girls in all classifications took to the course at Blue Mountain Ski Resort, hoping to take home District Gold.
In 3A action, Emily Jobes of Liberty won her second straight title, running the course in 20:46. Ashleigh McNellis of Emmaus finished second in a time of 20:50 while Lauren Meinhold of Southern Lehigh finished third in a time of 21:31. Hailey and Kera Reinhard of Emmaus finished 4th and 5th respectively.
Also, going back to back, Emmaus, who wins the team title and is headed to Hershey. Southern Lehigh finished second, with Parkland third.
In 1A action, Samantha Masser from Tri-Valley captured District Gold in a time of 22:23. Natalie Mosier of Palmerton was second in a time of 22:37, while Lily Eyvazzadeh of Moravian Academy came in third in a time of 22:52.
As for the team title, a three-peat for Notre Dame, while Tri-Valley finished second and Moravian Academy third. Notre Dame is headed back to Hershey.
The final event of the day featured the 2A class and it was a great ending to the 2-day action. Cori McCormick of North Schuylkill captured the title in a time of 19:41, which was ten seconds better than last years' winner Olivia Haas (19:51) of Blue Mountain. Kelsey Gaston of Lehighton finished third in a time of 21:12.
While Haas was runner-up in individuals, she helped Blue Mountain win the team title, with North Schuylkill finishing second and defending champion Northwestern-Lehigh third.
With leagues and Districts now in the books, the focus is now states in Hershey.
Here is a link to all the results courtesy of Districtxi.com: Click here