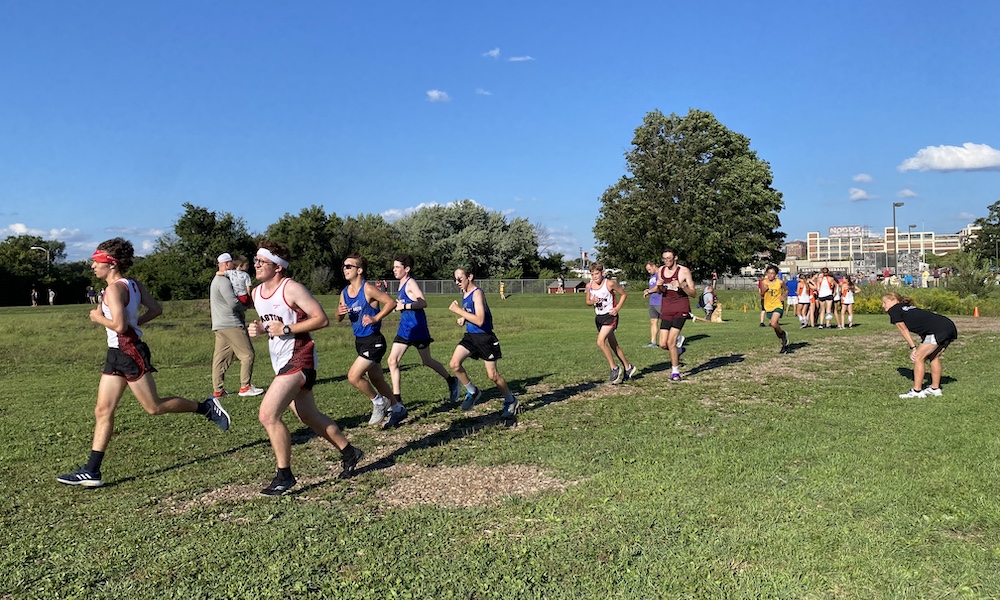 On Tuesday afternoon, the Easton Area High School Cross Country team hosted a meet with four other competing cross country teams: Allentown Central Catholic, Emmaus, Nazareth, Northampton, and Whitehall. Easton's girls got second overall while the boys finished first overall. The girls came out 2-1, while the boys finished 3-0.
The girls' teams kicked off the meet. Emmaus was dominant throughout the entire race, which knocked Easton Girls Cross Country team down to second. The Hornets had the top four times. Beginning with first place, sophomore Payton Campbell got a time of 19:38, followed by freshman Madelyn McCartney, who crossed the line with a time of 19:48. Third place was awarded to senior Hailey Reinhard, as she finished up with a time of 20:00. Sophomore Addison Johnson achieved fourth place, with a time of 20:29. Finally, Easton was able to put an end to Emmaus's reign by Erin Vincent, senior, who ended up in fifth place with a time of 20:30.
Next, the boys cross country teams competed, this time with different results. Although Easton Boys Cross Country won first overall, Nazareth was the dominant team with the top five times, as their runners got first, fourth and fifth place. Giovanni Mastromonaco, junior, was able to complete the race with a time of 16:58 and came in first place. Sophomore, Duke Ebert led Central Catholic, pulled off second place with a time of 16:59, just one second shy of Mastromonaco's time. Third place was earned by Easton's top finisher, freshman Evan Guydish, completed with a time of 17:12. Fourth place was Nazareth's Sean Gorman, junior, with a time of 17:15. Lastly, Nazareth's senior Connor Murphy wrapped up with a time of 17:34, which secured him fifth place.
Great job today, Rovers! On September 20th, The Easton Cross Country team will be headed to Nazareth Area Intermediate School for their next meet where they will face Nazareth, Dieruff, Parkland, Northampton, and Allen.