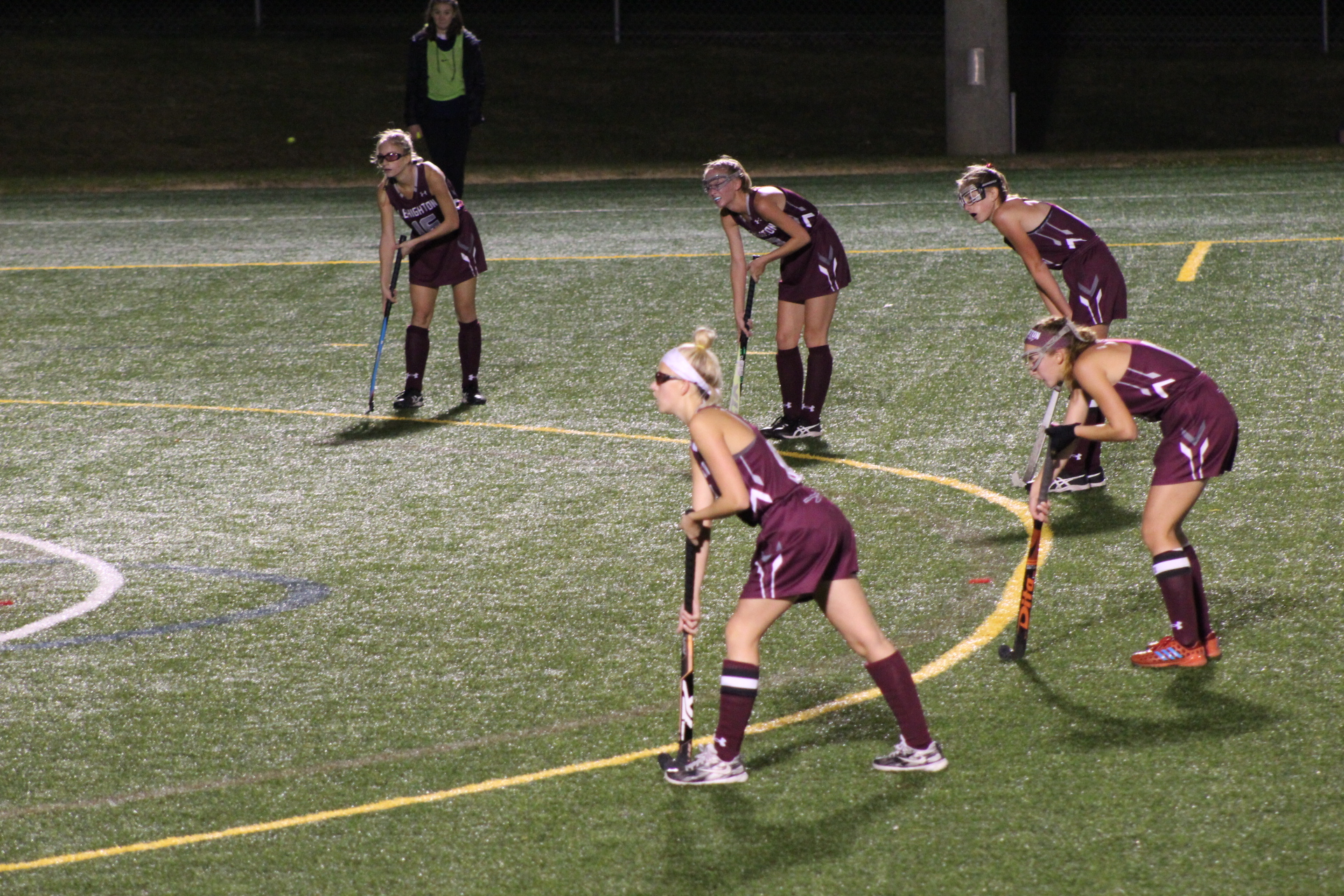 The fifth seeded Lehighton Indians field hockey team fell to the top seeded Moravian Academy Lions in DIstrict XI A semifinal action. At Emmaus High School, the two teams met for the second time this season. In their first meeting on October 10th, the Indians captured a thrilling 3-2 victory over the Lions.
The Lions came for revenge on Monday night. Moravian clearly held dominance over the field early in the first half. Midway through the first, Nikki Chiaradia slipped a close shot past the Lehighton goalkeeper to put the Lions up 1-0.
For almost the entirety of the second half, it seemed as though the Indians would not get on the scoreboard. Finally in the last five minutes of regulation, the offense started clicking for Lehighton. With all players lending their efforts to the cause, the Indians generated six penalty corner opportunities. Eventually, sophomore Adriana Hinkle was able to shoot the ball past the worn-down Lions defense with 30 seconds left to play.
The game remained tied at the end of regulation, bringing on 7v7 overtime. Lehighton started the overtime period with possession of the ball but was unable to generate any scoring chances in the circle. Quickly, Moravian Academy advanced up the field and was able to break past the Indian defense. After Moravian missed a shot wide of the net, Cassie Romanczuk was able to fire the ball past Lehighton goalkeeper Angelina Romito to win the game 2-1.
While Lehighton's season comes to an end, Moravian Academy advances to the District XI A final game on Wednesday where they will face off against the second seeded Northwestern Lehigh Tigers at Whitehall High School.