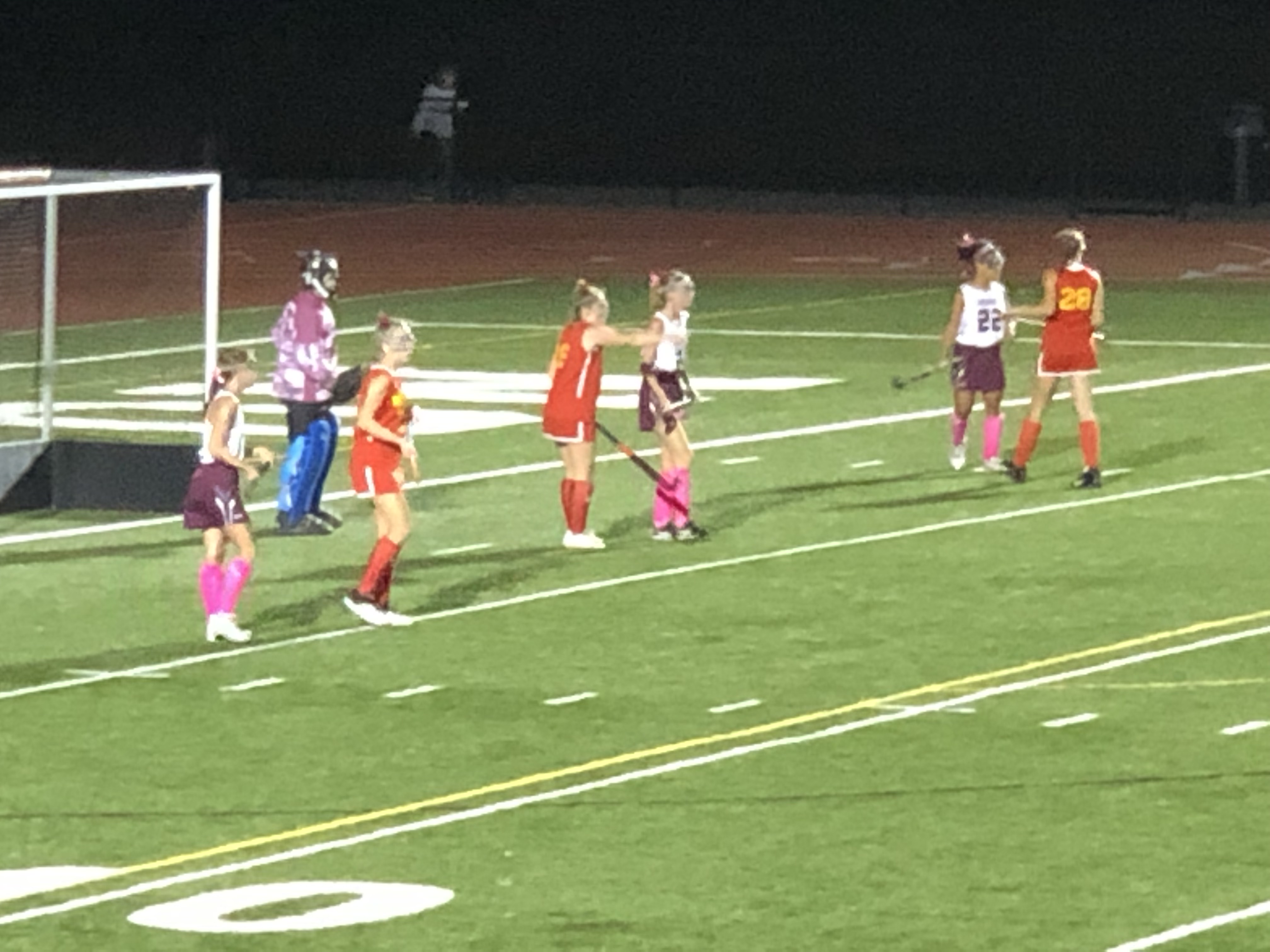 The Lehighton Indians welcomed the Moravian Lions to the Lehighton Multi Purpose Stadium for their final home field hockey game of the season. Both defenses held strong in the first half until Moravian got on the board first taking a 1-0 lead with 11:22 left in the first half. There was no additional scoring for the remainder of the half, giving Moravian a 1-0 lead at halftime.
In the second half, it was all offense for the Indians as they put three points on the board. Senior Karissa Hough quickly put the Indians on the board evening it out at 1-1. Lehighton quickly added another goal as sophomore Madison Brown gave the Indians a 2-1 lead with 18:01 left in the game. Moravian struck right back tying the game back up at 2-2. Hough struck again scoring the game winning goal for Lehighton and her second of the game.
Lehighton took the victory over Moravian 3-2. Lehighton's next game is Thursday, October 17th as they travel to Bloomsburg to take on the Panthers at 4:00PM.