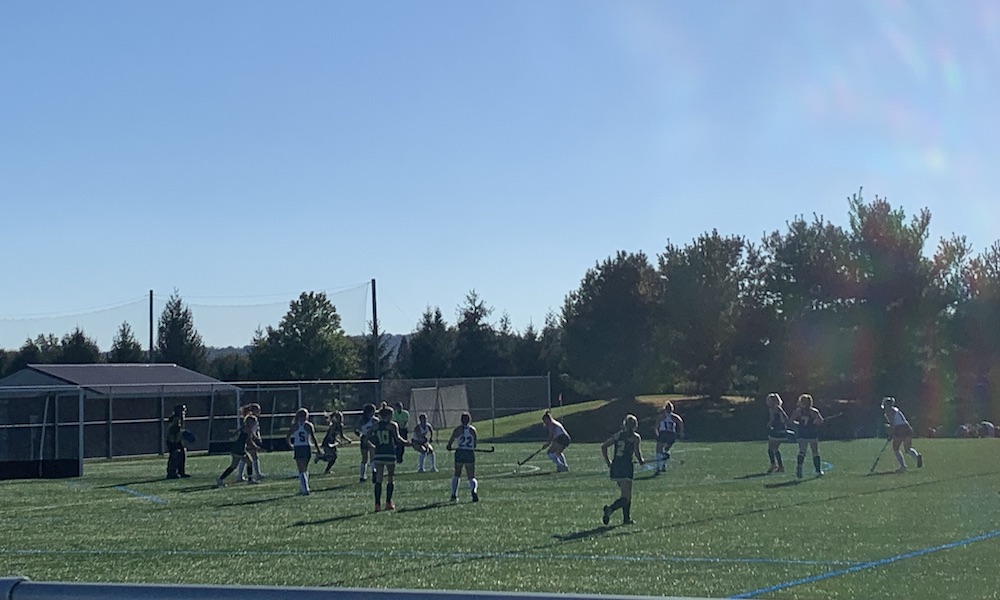 Phillipsburg's field hockey team hosted North Hunterdon on Tuesday. Going into the game, P'Burg was 8-7 for the season. North Hunterdon went into the game with a nearly flawless record of 13-1.
To start off the game, both sides showed defensive strength. Early on, North Hunterdon scored the first goal of the game. Later in the first quarter, North Hunterdon scored again with a quick break and pass. The score at the end of the first quarter was 2-0.
The second quarter began with another North Hunterdon goal. Phillipsburg's Madison Darmstadt then scored the first and only P'Burg goal. Making the score at halftime 3-1.
To add to their great lead, North Hunterdon's Lauren Masters scored her 200th career goal. A dominating North Hunterdon continued to add to their lead with a final goal. The final score of Tuesday's game was 5-1.
This loss puts P'Burg at 8-8 for the season. Phillipsburg's next game is on Thursday at Vorhees High School.