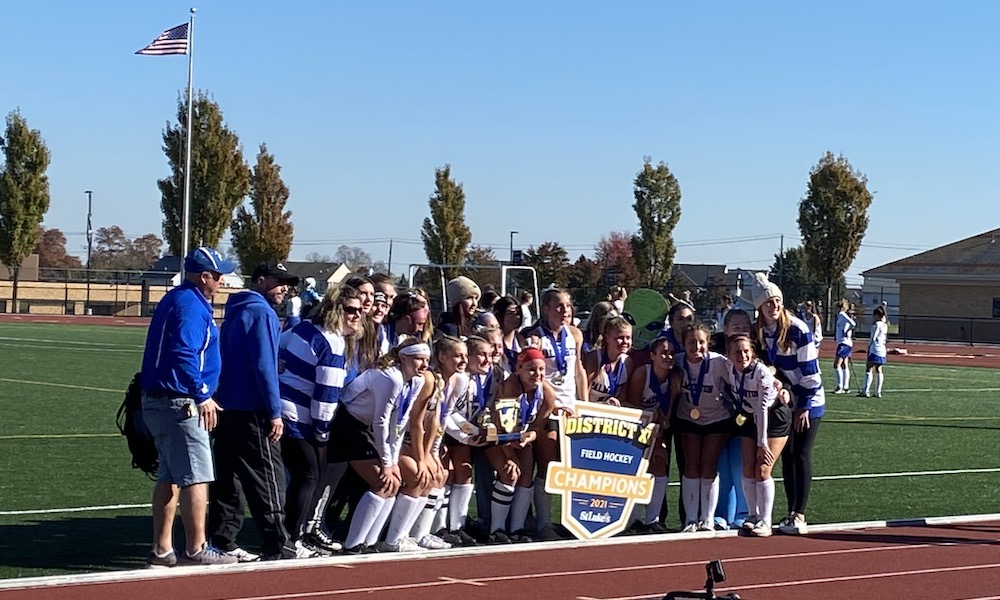 On a cold and beautiful Saturday morning, the Palisades Pirates took on the Palmerton Blue Bombers in the District XI Field Hockey Championship. The Pirates were coming off of a 3-2 win over Moravian in the District Semifinals where they qualified for states, while the Blue Bombers previously beat Wilson 2-1.
The game was a tough battle for both sides. Palmerton began the scoring with a goal by Analise Recker in the first quarter. There was no other action until Recker's second goal of the game in the second quarter. Though the Blue Bombers held much of the control in this quarter, they were unable to add to their lead and the score was 2-0 Palmerton going into halftime.
The second half had less action. Both teams passed the ball back and forth and Palisades was able to keep the ball out of their side of the field for much of the third quarter. In the fourth quarter, however, Recker scored once more to give her a hat-trick and the Blue Bombers had a 3-0 lead. The Pirates fought back and were able to get the ball into Palmerton's goal but shot from outside the shooting circle, making the goal not count.
Palmerton won the game 3-0 and became District XI Champions. After the game, there was a small awards ceremony where the Pirates were given silver medals and the Blue Bombers, gold. Palmerton was also awarded the District XI trophy.
Although the Pirates lost, their 2021 season is not over yet. They are headed to states for the first time since 1989 and will be playing Oley Valley on Tuesday. The Blue Bombers are also headed to states with a game against Line Mountain, also on Tuesday.