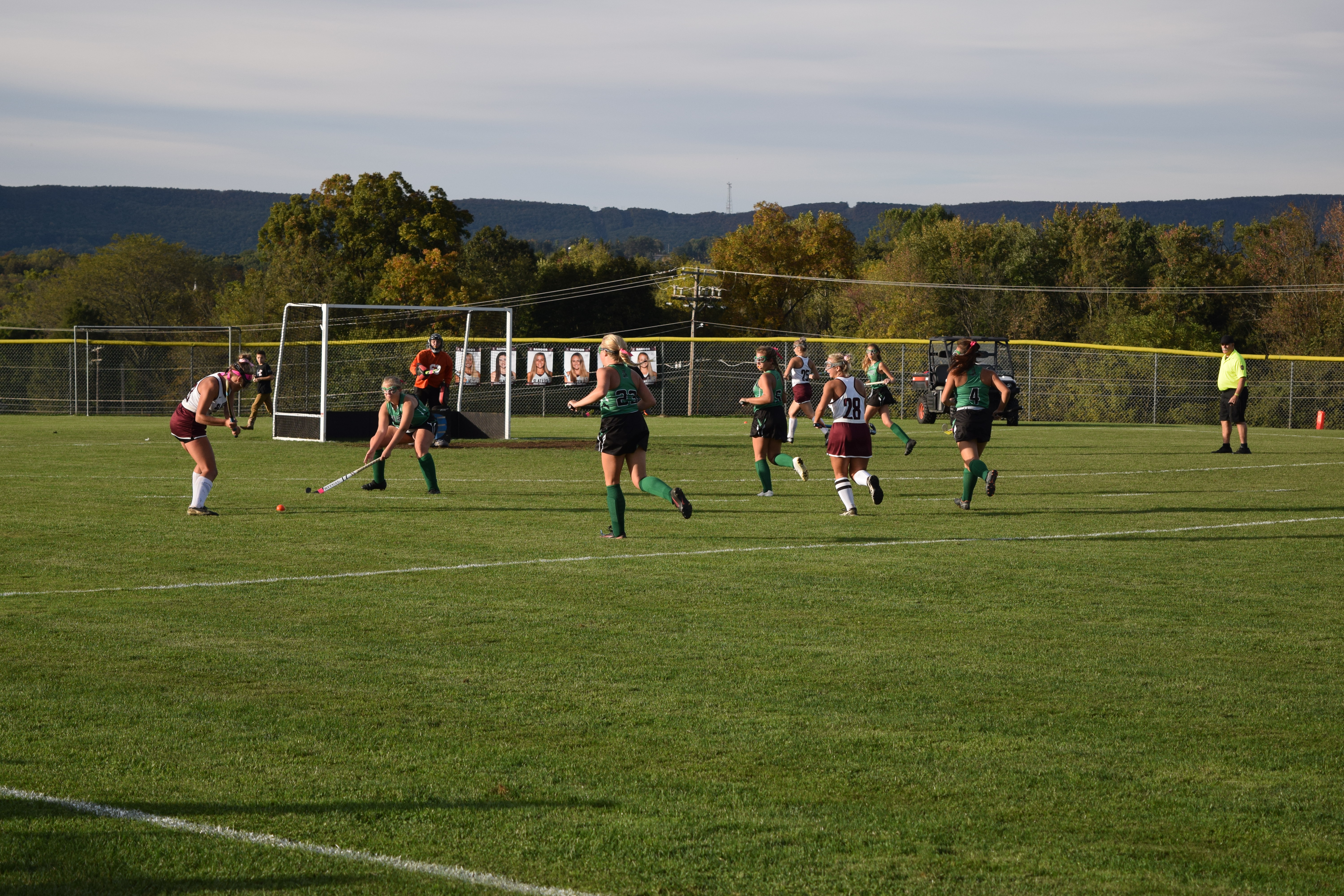 NAZARETH – The Southern Lehigh Spartans Field Hockey team came into the game with an impressive 21-0 record and already had defeated Bangor earlier in the year. But on this night it would be the Slaters edging previous undefeated Southern Lehigh 2-1 to win their second straight District Title at Nazareth's Andrew S. Leh Stadium.
It was a defensive battle in a scoreless first half. With less then seven minutes, Southern Lehigh's Lana Hughes got the first score of the night. It was 1-0 Spartans. Slater's Kaylee Holland goal's tied the game up at one.
Bangor's Regan Heard scored the winning goal with 11 minutes left in the game. The Slaters defense held on to the hard fought victory.