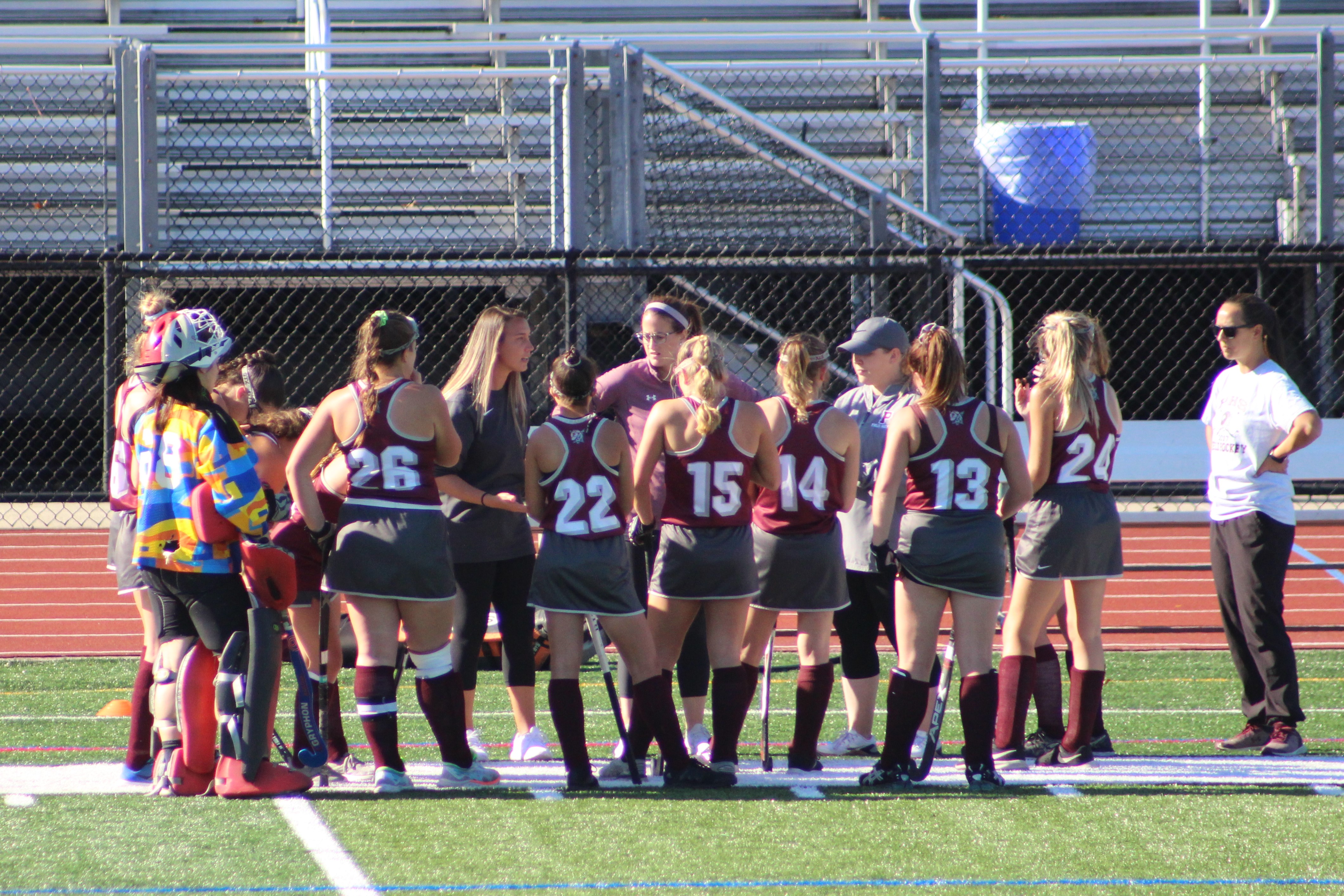 On Monday, October 21, the Phillipsburg girls field hockey team took a trip down to Livingston for round one of states. Phillipsburg is seeded number ten while Livingston is seeded number seven. This season for Phillipsburg may have not been good on paper, but they put up a fight every single game.
In the first half, the two teams battled back and forth when Phillipsburg drew up a corner. Defensive back, Morgan Barna fired a shot to hit the opposite post perfectly to make the score 1-0. Livingston called a timeout to regroup and came out hungry. They came out to draw a corner and scored off as someone hit the post. Phillipsburg was not happy with this and quickly settled down the field on offense. Another corner was drawn up and just like the last goal, Senior defensive back Morgan Barna scored another goal off another strong shot. Phillipsburg was still not satisfied or comfortable ending the first half.
Phillipsburg entered the second half 2-1 knowing in the back of their head this was anyone's game. There were many opportunities for both teams as they battled back and forth until a big one for Phillipsburg came with ten minutes left. Senior defensive back, Erin Fisher set up on the circle as it was her turn to put a powerful shot on the opposite post. She made it 3-1 for the Stateliners. Phillipsburg rode out the second half protecting their goal cage and making sure no other goals for Livingston would go in. They were successful at this as the clock hit 0. Phillipsburg came out on top and fought hard to grab the win for their first round state game since 2017.
The Phillipsburg field hockey team will play the number two seed Montclair on Wednesday, October 23 for round two of states.